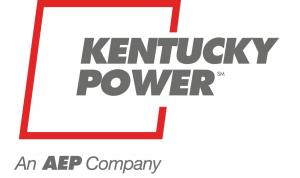 Kentucky Power


Kentucky Power president responds to call to dismiss rate adjustment
---
October 5, 2017
The following is in response to Attorney General Andy Beshear's press conference today (10/4). The statement is from Kentucky Power President Matt Satterwhite:
"We obviously disagree with the Attorney General's comments today. We believe his urging to dismiss Kentucky Power's rate adjustment is groundless. The AG's position wrongly places the blame on a poor economy on an eastern Kentucky business. Kentucky Power is focused on the long-term strength of eastern Kentucky.
"We want all of our customers to know that Kentucky Power does not request a rate review lightly. The setting of rates is an open, transparent and highly regulated process run by the independent Kentucky Public Service Commission. The Commission must balance a utilities' ability to provide safe and reliable electricity with the need to invest in the state and the electric grid.
"The same economic challenges facing our community also affect our company. That is why we are reducing spending while still providing high quality service to our customers. We're continuing to trim trees, restore service and doing the things needed every day to make sure the lights come on when our customers flip the switch. It also is why we are committed to economic development. Kentucky Power is leading the charge to diversify the economy and bring jobs to the region.
"I ask the Attorney General to work with us and our many community and business partners who know the value we bring not only to eastern Kentucky but to the whole Commonwealth. Providing long-term solutions for our region's future requires dedicated commitment and public service. As members of this community, we value our role in helping to grow and build that future, and we hope the Attorney General will join us as we move the region forward."
For more information:
Organization:
Kentucky Power

Address:
855 Central Ave
Ashland, Kentucky
United States, 41101
www.kentuckypower.com
Tel: 606-327-2600