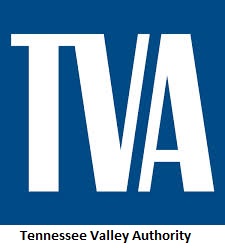 Tennessee Valley Authority


TVA's Financial Position Continues to be Strong
---
Aug 7, 2017
The Tennessee Valley Authority reported $7.7 billion in operating revenues through the nine months ended June 30, 2017. This reflects a 5 percent increase from the same period a year ago, on slightly lower electricity sales. The higher revenues were primarily driven by higher fuel cost recovery revenues. Power sales were down to the local power companies due to milder weather and increasing energy efficiencies in the first half of the year.
Total operating expenses increased slightly during the nine months as compared to the same period last year due to higher fuel and purchased power expense, which was up by about 9 percent. 
"We continue to focus on executing to our long-term financial plan and this, along with our diverse generation portfolio, has been instrumental in keeping rates lower for our customers despite challenging operating conditions this year," said TVA Chief Executive Officer Bill Johnson. "While conditions improved in the third quarter, our financials continue to reflect the warm, dry conditions and lower hydroelectric output in the first half of the fiscal year, along with higher average natural gas prices."
Operating and maintenance expense was up $73 million for the first nine months of this fiscal year, or 4 percent higher, compared to the same period last year, driven by higher planned nuclear and other outage expenses, partially offset by labor and other cost reductions.
"The efficiencies we gained through the past several years reduced our annual operating expenses by over $800 million. This is especially important in a year like 2017 when we have more challenging operating conditions," said TVA Chief Financial Officer John Thomas. "We are committed to maintaining low rates and managing debt prudently, and our year-to-date financial results reflect that."
Additional highlights of TVA's third quarter fiscal year 2017 results include:
Net income for the nine months ended June 30, 2017 was $546 million, down 5 percent from net income of $572 million for the same period of fiscal year 2016.
The summer of 2016 was hotter and drier than normal in the Tennessee Valley a trend that continued into the first six months of 2017. Rainfall returned to normal levels in the third quarter;  however, runoff during the first nine months of 2017 was 23 percent below normal, resulting in conventional hydroelectric generation being 22 percent lower during the first nine months of 2017 as compared to the same period of the prior year.
TVA's power generating portfolio continues to become cleaner and more diverse with two new generating sources declared commercially operational during the fiscal year to date - Watts Bar Nuclear Unit 2 in October 2016, and Paradise natural gas combined-cycle in April 2017.
Work on the selective catalytic reduction system ("SCR") at Gallatin Fossil Plant continues. The first SCR was placed in service in June 2017 and the second in July 2017.
Work on emissions reduction equipment for Units 1 and 4 at the Shawnee Fossil Plant is underway, and these scrubbers and SCRs are expected to be operational in the fall of 2017.
TVA has been able to fund capital projects in 2017 primarily from operating funds rather than additional debt, and anticipates continuing to generate sufficient operating funds to avoid additional debt or even reduce debt in coming periods.
Click here to read the full press release.
For more information:
Organization:
Tennessee Valley Authority (TVA)

Address:
400 West Summit Hill Drive
Knoxville, Tennessee
United States, 37902
www.tva.com