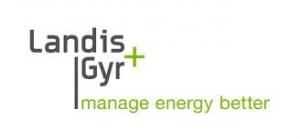 Landis+Gyr


Inmetro Certifies Landis+Gyr Intelligent, Multiple-Tariff Residential Meters
---
June 21, 2017
Landis+Gyr, the global leader in transforming the way energy is delivered and managed, is pleased to announce the company recently received Inmetro's certification of the E430 single-phase and E450 poly-phase intelligent electricity meters in Brazil.  The certification complies with the latest regulatory requirements issued by Brazil's Aneel based on standards defined by Inmetro, the National Institute of Metrology, Quality and Technology.
In addition to metering at different times intervals, the meters have significant memory which allows for additional features such as load curve surveying, network monitoring, event indicators/alarms, service connect/disconnect and power quality indicators. The meters also measure active and reactive energy and perform direct and bidirectional measurement.
Communications is provided by Landis+Gyr's RF Mesh module which enables the meters to be the foundation of a complete Gridstream® smart grid solution. The Gridstream platform includes advanced metering, distribution intelligence and consumer intelligence applications that facilitate distribution automation, operational efficiency and smart sensing all the way to the edge of the network. 
As a result, Landis+Gyr supports energy distributors with market solutions that enable hourly rates, microgeneration and distributed resource integration. In addition to the service connect/disconnect functionality, the solution improves data collection, data management and analysis. Energy distributors will be able to improve the operational efficiency of the grid and their organization with access to data from the grid edge and analytical tools that offer insight.
About Landis+Gyr
Landis+Gyr is leading grid modernization across the globe with solutions for utilities that improve reliability, energy efficiency and consumer engagement. The company's comprehensive portfolio includes standards-based smart grid networks and intelligent devices, analytics and data management, renewable integration and energy storage. Landis+Gyr employs 5,700 people supporting customers in 31 countries. With sales exceeding US$1.5 billion, it operates as an independent growth platform of the Toshiba Corporation (TKY:6502) and is also 40% owned by the Innovation Network Corporation of Japan (INCJ).
For more information:
Organization:
Landis+Gyr

Address:
6436 County Road 11
Pequot Lakes, Minnesota
United States, 56472
www.landisgyr.com