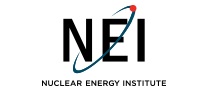 Nuclear Energy Institute (NEI)


NEI Joins Broad Coalition Urging Congress to Move on Used Fuel
---
November 2, 2017
A broad coalition, including the Nuclear Energy Institute, has written to congressional leadership urging them to appropriate funds this fiscal year for an effective nuclear waste management program.
"The undersigned organizations seek your leadership to ensure that the U.S. Department of Energy honors its commitments per the Nuclear Waste Policy Act and contracts with utilities to remove and dispose of spent nuclear fuel and high-level radioactive waste that is currently stored at operating and shutdown reactor sites as well as DOE's federal facilities in 37 states and over 100 communities," the joint letter said.
The organizations signing the letter were: the American Nuclear Society, the Decommissioned Plant Coalition, the National Association of Regulatory Utility Commissioners, the U.S. Nuclear Infrastructure Council, the Nuclear Waste Strategy Coalition and NEI.
The coalition sent the letter to both chambers of Congress, calling on the U.S. government to take three actions:
complete the review of the Yucca Mountain licensing application
implement a pilot consolidated interim storage facility, with priority given to "stranded" used fuel at decommissioned nuclear power plant sites, and
prepare for the transportation of used fuel and high-level radioactive waste.
"It is the federal government's obligation to fund and implement a solution for the nation's used fuel," NEI Vice President of Governmental Affairs Beverly Marshall said.
"Acting now would save American taxpayers billions of dollars while also solving one of the nation's long-standing political challenges."
NEI's used fuel principles outline the nuclear industry's comprehensive strategy for dealing with the country's used nuclear fuel. 
For more information:
Organization:
Nuclear Energy Institute (NEI)

Address:
1776 I St NW
Washington, District of Columbia
United States, 20006-3708
www.nei.org
Tel: 202-739-8000