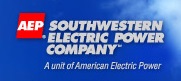 Southwestern Electric Power Company


SWEPCO plans to rebuild two-mile 138,000-volt transmission line
---
September 25, 2017
Southwestern Electric Power Company (SWEPCO) plans to rebuild a two-mile 138,000-volt transmission line along Linwood Avenue in Shreveport. Southwest Power Pool (SPP), the regional transmission organization responsible for overseeing the electric transmission grid in this area of Louisiana, determined the need to upgrade this line. These upgrades will strengthen the local electric transmission system and provide support for future growth and economic development.
Residents are invited to attend a SWEPCO come-and-go informational open house on Thursday, September 28 between 5 p.m. - 7 p.m. at the Caddo Heights Elementary School cafeteria located at 1702 Corbitt St. in Shreveport. Doors will open at 5 p.m. and visitors can arrive at any time during the open house to learn project details, look at maps and speak with members of the project team.
The components of the Cedar Grove Area Improvements include:
Replacing wood poles with steel single-pole structures and new wires.
Making upgrades to equipment at the Linwood and South Shreveport substations.

Work will take place within city utility easement corridors and/or within company-owned easements.

Construction is expected to begin this fall at the South Shreveport Substation south of Hwy 3132 near Linwood Avenue. Construction at the Linwood Substation and along the transmission line will start in early next year. Work is expected to be completed by summer 2018.

Project details, schedule and interactive map, visit www.SWEPCO.com/CedarGrove.

SWEPCO serves 532,000 customers in western Arkansas, northwest and central Louisiana, northeast Texas and the Texas Panhandle. SWEPCO's headquarters are in Shreveport, La. News releases and other information about SWEPCO can be found at www.SWEPCO.com. SWEPCO is a unit of American Electric Power, one of the largest electric utilities in the United States, delivering electricity to nearly 5.4 million customers in 11 states.
MEDIA CONTACT
Scott McCloud,
Corporate Communications
318-673-3532, srmccloud@aep.com
For more information: