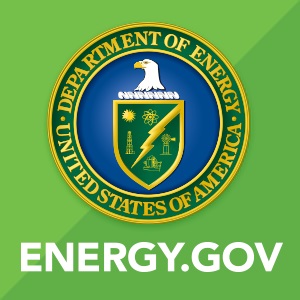 Office of Environmental Management


Savannah River Site Celebrates 20 Years Since First Tank Closure
---
July 21, 2017
Twenty years ago this month, the Savannah River Site (SRS) closed a high-level waste tank a first in the nation setting the stage for future tank closures across the EM complex.
In July 1997, workers finished pouring the cement-like grout into the 1.3 million-gallon Tank 20 after cleaning it, providing long-term stability for thousands of years. The tank had been placed into service in 1960. 
The event marked the first time a specialized grout was placed into an emptied high-level waste tank for operational closure and removal from service. Westinghouse Savannah River Company (WSRC), a legacy company to EM's current liquid waste contractor Savannah River Remediation (SRR), completed the work.
Jim French, who oversaw the Tank 20 closure for WSRC, said the accomplishment required tremendous planning.
"With an eye toward practical solutions and safe work expectations, the Tank 20 team tackled a wide range of challenges," said French, who became the first SRR president and project manager in 2009.
Those challenges included selecting technical equipment and determining the extent of residual waste cleanup required inside the tank, he said. 
DOE sought input from the public, regulators such as the South Carolina Department of Health and Environmental Control (SCDHEC) and U.S. Environmental Protection Agency, and others. SCDHEC approved the closure on July 31, 1997.
DOE-Savannah River Waste Disposition Assistant Manager Jim Folk said DOE confirmed that waste tank closure was attainable.
"We had already demonstrated we could take the high-level waste out of the tanks and immobilize it," Folk said. "The final step was proving the tank could be filled with grout and operationally closed, never to be used again."
Larry Ling, currently SRR chief of staff, was the DOE senior program manager for the tank closure in 1997. When he arrived at the site from DOE headquarters in 1995, he was tasked with leading a DOE and contractor team to negotiate closure criteria with regulators, involving the Nuclear Regulatory Commission, developing closure documentation, conducting public meetings, and obtaining approvals from DOE and regulators. The goal was to close two tanks by the end of 1997.  
"The team succeeded with the closure of Tank 20 and Tank 17 in 1997," Ling said. "It was a historic event in that it was the first closure of any radioactive liquid waste storage tank not only in the DOE complex and the United States but the world."
Kim Hauer, SRR project integration director, was the WSRC F Tank Farm facility manager, overseeing the Tank 20 project.
"The Cold War had officially concluded several years earlier," Hauer said. "I was just a few years off active duty from the military, and we recognized that being a part of this team was to be a part of a strategically significant national mission. Most people don't get the chance to be a part of history and simultaneously recognize that history is happening around them; we knew it."  
French said the Tank 20 closure carved a path for similar tank closures at SRS. EM's Idaho and Hanford sites have applied parts of the SRS closure approach to their projects.
"Looking back upon this early success, it is gratifying to see and recognize that such an effort was the model and template for similar DOE complex-wide accomplishments," French said.
Tank 17 was closed later in 1997. Other closures included Tanks 18 and 19 in 2012; Tanks 5 and 6 in 2013; Tank 16 in 2015; and Tank 12 in 2016. 

Click here to read the full story.
For more information:
Organization:
U.S. Department of Energy

Address:
1000 Independence Ave. SW
Washington, District of Columbia
United States, 20585
www.energy.gov