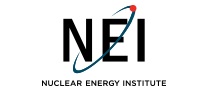 Nuclear Energy Institute


Nuclear Industry Initiative Keeps Its Eye on the Efficiency Prize
---
July 20, 2017
The nuclear industry has released two new efficiency bulletins (EB) in support of the Delivering the Nuclear Promise initiative. The industry also revised an efficiency bulletin released earlier this year.
The bulletin on Standardization of the Systematic Approach to Training (EB 17-15) will establish a standardized process for the Systematic Approach to Training (SAT) to reduce the inefficient use of training resources and administrative burdens. Over time, sites have independently developed their own SAT processes, which far exceed requirements and are resulting in the inefficient use of resources. A group of industry training professionals reviewed and standardized the industry's overall approach to executing SAT. This bulletin will implement the new, standardized process. The target implementation date for EB 17-15 is January 2018.
Another bulletin, Industry Coordination of Categorization and Alternative Treatments for 10 CFR 50.69 Implementation Plans (EB 17-16), will establish an industrywide effort to coordinate the implementation of 10 CFR 50.69, which allows the application of risk insights to the categorization and treatment of structures, systems and components at U.S. nuclear reactors. A consistent 10 CFR 50.69 infrastructure will reduce implementation costs. Sites will develop an implementation plan for 10 CFR 50.69 using industry guidance and share implementation plans with the industry to gain alignment, consistency, and efficiency and to identify opportunities for sharing resources. This effort will be completed in parallel with implementing Industrywide Coordinated Licensing of 10 CFR 50.69 (EB 17-09). The target implementation date for EB 17-16 is December 2018.
The industry has issued a revision to Portable Supplemental Radiation Protection Technician Training and Qualification (EB 17-01). The revision removes "Implement ANSI 3.1, 2014" under change management considerations. The implementation date for EB 17-01 remains December 2017.
Delivering the Nuclear Promise is a multiyear industry initiative to enable nuclear power plants to generate electricity more efficiently, economically and safely. In coordination with member electric utilities, the Institute of Nuclear Power Operations and the Electric Power Research Institute, the industry has been analyzing cost drivers common to all nuclear power plants and recommending programs and processes to improve their efficiency and effectiveness. Since the initiative began in December 2015, 59 efficiency bulletins have been issued.
Summaries of each efficiency bulletin are available.
For more information:
Organization:
Nuclear Energy Institute (NEI)

Address:
1776 I St NW
Washington, District of Columbia
United States, 20006-3708
www.nei.org
Tel: 202-739-8000