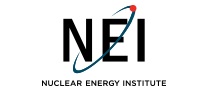 Nuclear Energy Institute


PR Agency Veteran Jon Wentzel Joins NEI as Vice President of Communications
---
June 16, 2017
Jon Wentzel, a Washington, D.C., communications professional with more than 20 years of public relations agency experience, joined the Nuclear Energy Institute as vice president of communications today. Wentzel will be responsible for overseeing all aspects of NEI's digital communications, media relations and editorial content in order to promote timely and effective coverage of the nuclear energy industry.
Wentzel boasts extensive experience in communicating energy and science as well as leading crisis communications. He arrives at NEI from Burson-Marsteller, where as executive vice president U.S. chief client officer he was responsible for the quality of service provided to clients. Wentzel also led the agency's U.S. public relations work for Walgreens Boots Alliance. For more than a year he served as chair of the agency's U.S. consumer and brand marketing practice, helping organizations with branding and integrated communications.
Prior to his role at Burson-Marsteller, Wentzel served as the lead of the corporate communications and public affairs practices for the western region at Ogilvy Public Relations. There he provided issues management and reputation counsel to the American Chemistry Council and Covered California, among other clients. He also was the U.S. public relations representative to the global practice OgilvyEarth, counseling organizations on environmental and sustainability issues.
"This is a critical moment for nuclear energy, and I'm eager to help NEI demonstrate its widespread benefits for the nation and the world," Wentzel said of his new role. "There is an imperative to help nuclear energy gain the recognition it deserves as a pillar of America's national security, a jobs creator and a guarantor of the nation's clean air. Congress and the administration are signaling heightened interest in nuclear energy, and I'm joining a strong team advocating for it."
For more information:
Organization:
Nuclear Energy Institute (NEI)

Address:
1776 I St NW
Washington, District of Columbia
United States, 20006-3708
www.nei.org
Tel: 202-739-8000