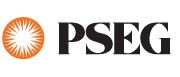 Public Service Electric and Gas Company


PSE&G Tips a Hardhat to Lineworkers April 18th is National Lineman Appreciation Day
---
April 19, 2017
In honor of National Lineman Appreciation Day, Public Service Electric and Gas (PSE&G), New Jersey's largest utility, salutes the men and women dedicated to keeping the electricity flowing for their customers every day, in all types of weather conditions. When the public is asked to stay safe at home during and after a storm, linemen and linewomen come to work.
"I'm always proud, but never surprised, by their commitment to their jobs," said John Latka, senior vice president of electric and gas operations for PSE&G. "On a blue-sky day, you'll find our linemen building and maintaining the electric infrastructure that is so critical to powering our lives. During and after storms, their efforts are nothing less than heroic. They work 16-hour shifts until every last customer is restored."
PSE&G has some 600 linemen and linewomen who play a vital role in ensuring that customers have the best-in-class service that they expect and deserve. Behind the scenes, around the clock and 365 days a year, linemen are always ready and available. And when another utility needs help with storm preparation or restoration, PSE&G lineworkers heed the call for help.
To participate in honoring line workers and their families, use the hashtag #thankalineman on social media.
Public Service Electric and Gas Company (PSE&G) is New Jersey's oldest and largest regulated gas and electric delivery utility, serving nearly three-quarters of the state's population.  PSE&G is the winner of the ReliabilityOne Award for superior electric system reliability.  PSE&G is a subsidiary of Public Service Enterprise Group Incorporated (PSEG) (NYSE:PEG), a diversified energy company.
For more information:
Organization:
Public Service Electric and Gas (PSE&G)

Address:
80 Park Plz
Newark, New Jersey
United States, 07101
www.pseg.com
Tel: 973-430-7000