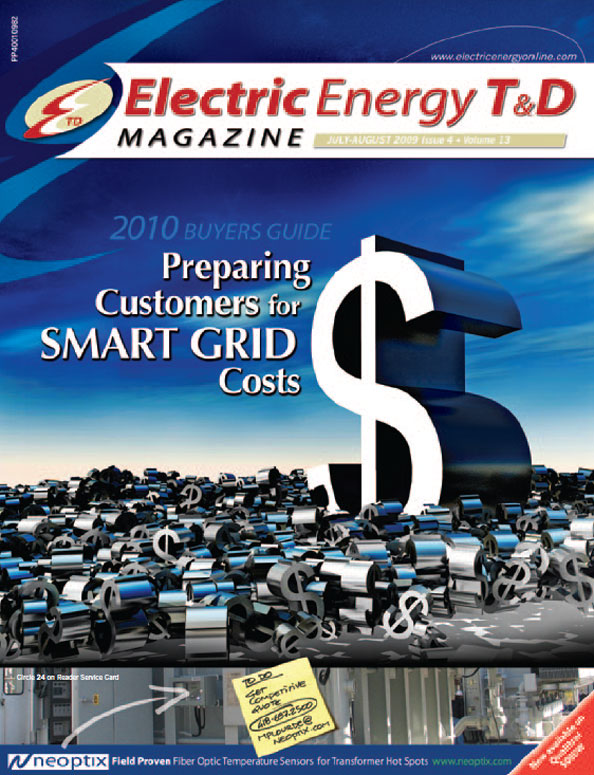 (8MB)
4
Michael A. Marullo, Editor in Chief
The July-August Annual Buyers Guide issue is always well read and widely anticipated by users and suppliers alike..
16
Edmund O. Schweitzer, III PhD., President and Dave Whitehead, Vice President R&D
I have personally stressed the importance of security for SEL relays, communications processors, meters, and other equipment from the very beginning of the company.
23
Guerry Waters, Vice President, Industry Strategy, Oracle Utilities
It's impossible these days to open a newspaper or turn on the TV without hearing stories about the negative effects of energy use.
27
William T. (Tim) Shaw, PhD, CISSP
Welcome to the first installment of Security Sessions, a new feature focused on security related issues, policies and procedures.
30
Carlos Romero, Industry Solutions Executive at Ventyx
The vast complexity of resources that must be managed and integrated in advanced Smart Grid deployments can seem intimidating for almost any utility.
35
Simon Reynolds, Group Manager United Kingdom and Ireland, HP Imaging and Printing Group (IPG) Enterprise Software
With a growing industry interest in the adoption of Smart Grid technologies, utility providers are now seeing a subsequent increase in the demand for more personalized customer communications.
39
Ray Ferraro, PSE&G; Bernie Clairmont, EPRI; and Dan Lawry, Pike Electric
The amount of power that an overhead transmission line can transfer is affected by the conductor's ability to radiate thermal energy.
44
Roy Hoffman, DMS Product Manager, SNC-Lavalin Energy Control Systems
With increasing pressures from regulators and customers to provide more reliable power supply to customers, Automated Distribution Feeder Fault Management is one of the most interesting and beneficial Distribution Automation functions.
48
Harry Valentine
Every day we hear reports and read articles about distributed energy resources (DER). Much of what we hear and read about, however, is extensively focused on wind and solar.
53
J. N. Bérubé, B. L. Broweleit and J. Aubin
Cooling control of power transformers is traditionally provided by a winding temperature indicator (WTI) that is based on a measurement of the top-oil temperature and a simulation of the winding hottest spot temperature.
59
Gregory K. Lawrence, Partner; McDermott Will & Emery LLP
The Obama Administration's 2010 budget, the American Recovery and Reinvestment Act (ARRA) economic stimulus plan and certain state policies envision a transformation of how Americans will use electricity.