Electric Energy Magazine is published 6 times a year by:
Jaguar Expo Inc.
CP 50514 Carrefour-Pelletier
Brossard, Quebec Canada J4X 2V7
Tel.: (888) 332-3749
Fax: (888) 243-4562
E-mail:
jaguar@jaguar-media.com
Electric Energy T&D Magazine serves the fields of electric utilities, investor owned, rural and other electric cooperatives, municipal electric utilities, independent power producers, electric contractors, wholesalers and distributors of electric utility equipment, manufacturers, major power consuming industries, consulting engineers, state and federal regulatory agencies and commissions, industry associations, communication companies, oil & gas companies, universities and libraries.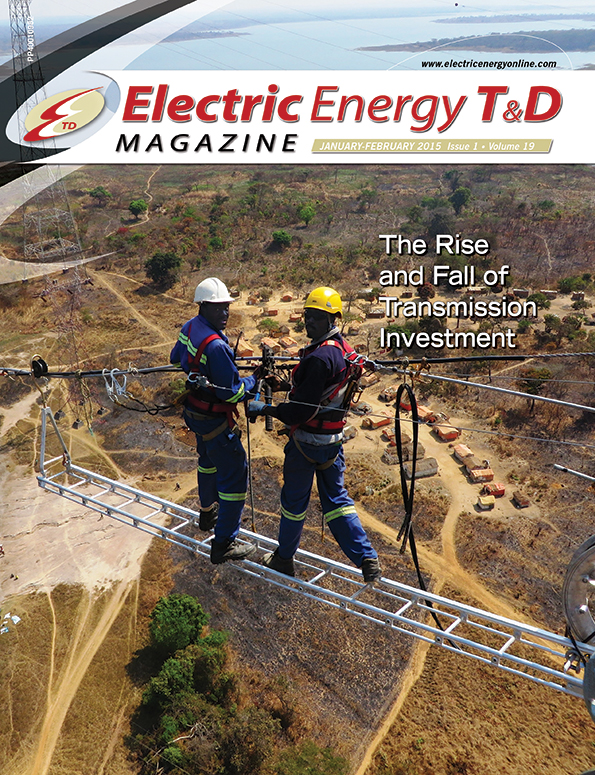 (6MB)
4
Terry Wildman, Editor-in-Chief
This past November, I travelled to London, England to partake of Bentley Systems' 'Year in Infrastructure 2014' Conference. It was an extremely enjoyable, mind-bending, time.
16
Dave Bryant
With a recent surge in transmission investment, we ask Dave Bryant, Director of Technology at CTC Global to share his view on the drivers, challenges, and technologies associated with new transmission projects.
18
Steve Kuperman
It's an exciting and challenging time for energy providers. In the past, utilities were often hesitant to adopt new technologies, but today we see the term 'innovation' used widely in discussions about electric utilities.
20
Annabelle Lee
Currently, the nation's power system consists of both legacy and next generation technologies. This increased digital functionality provides a larger attack surface for any potential adversaries, such as nation-states, terrorists, malicious contractors, and disgruntled employees.
24
Bruce Bjorklund and Rich Cummings
It's a beautiful day in your service area, and your distribution operations control center has few to no outages for operations to deal with; everything at your utility is status quo.
29
Darren Hammell
The Detroit Power Outage brought eight hours of hardship to Detroit on December 2 -- hardship that could have been averted with microgrids.
31
Carrie Owens
Energy and utility marketers are a unique breed facing the remaining vestiges of a conservative and cautious market with an influx of technology that is bringing change at an ever increasing pace.
34
Ed Abbo
The rapid growth of hardware investments in smart grid opens up a new opportunity for utilities to take advantage of next-generation information technology, such as cloud computing, to fully unlock the insights and value that a modern grid has to offer.
37
William T. (Tim) Shaw, PhD, CISSP / CIEH / CPT
Serial communications have been used in industrial automation for many decades, particularly starting in the early 1960s with the invention of integrated circuits and accelerating when (relatively) low-cost 16-bit 'minicomputers' with RS-232 communication boards became available.
40
Doug Lambert and Dominic Geraghty
In an earlier edition of EET&D (November-December 2014), we looked at San Bernard Electric Cooperative's (SBEC's) installation of MultiSpeak specification including a metering system, an outage management system (OMS), a customer information system (CIS), and a geographic information system (GIS).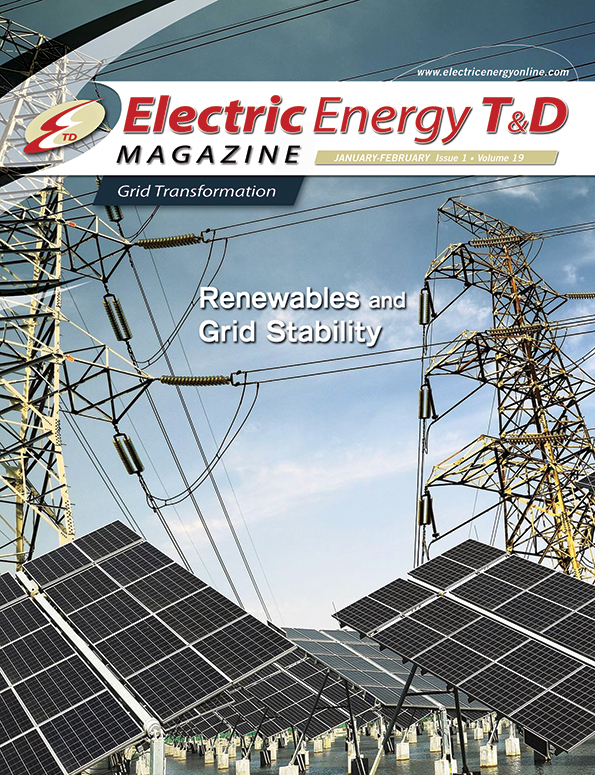 (1MB)
2
Takafumi Arai
In a time driven by the adoption of renewable energy resources, we're also experiencing new challenges with the way that power is supplied.
4
Jay Mishra
Today's utilities are facing a lot of uncertainty about the future direction of their business and industry. Will energy be more democratized, with advanced distributed energy resources such as solar panels changing how electricity is sourced?
8
Dean Schiller
Not so long ago, setting up a new computer was a hassle. Thankfully, technology companies have largely remedied this complexity, and customers now expect products, from smart phones to computers, to work right out of the box.
9
Tony McGrail
Owning a transformer means making many big-money decisions, but those decisions aren't always clear or straightforward.