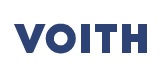 Voith


Passage of Hydropower Policy Modernization Act will help boost domestic hydropower production
---
November 10, 2017

On Wednesday November 8, The U.S. House of Representatives voted to boost hydropower production in the United States by passing the Hydropower Policy Modernization Act of 2017. H.R. 3043 would streamline the licensing process for hydropower facilities, primarily by designating the Federal Energy Regulatory Commission (FERC) as the lead agency in the process. The legislation is similar to provisions passed last Congress, but not signed into law. Sponsored by Congresswoman Cathy McMorris Rodgers (R-WA), H.R. 3043 has broad base appeal; a coalition spanning business and labor interests recently came out in favor of the hydropower provisions encompassed in H.R. 3043.
"Hydropower is already America's original renewable energy, but its untapped potential remains tremendous," said Bob Gallo, President and CEO of Voith Hydro, Inc. "With this vote, the U.S. House reaffirms America's commitment to the use of hydropower as an affordable and carbon-free source of baseload power. Congresswoman McMorris Rodgers deserves praise for her commitment to expanding hydropower production in Washington state and across the U.S. Final passage will improve the regulatory landscape and bring more clean, renewable, and affordable energy online for American homes and businesses." 
The need for licensing reform is clear. Hydropower projects can take 10 years or longer to complete, which makes it difficult for many developers to justify project economics. These issues are particularly significant now as over 400 existing projects representing over 18,000 MW of capacity will be entering relicensing by 2030, representing over 18 percent of current capacity. Without significant changes to the process, both existing and new projects could be put in jeopardy.
In addition to H.R. 3043, Senators Lisa Murkowski (R-AK) and Maria Cantwell (D-WA) - the Chairman and Ranking Member of the Energy and Natural Resources Committee, respectively - have introduced the Energy and Natural Resources Act of 2017. That legislation also focuses on streamlining and improving a burdensome licensing process for hydropower. Last month, Voith Hydro's John Seifarth testified about the benefits of the Energy and Natural Resources Act during a committee hearing on energy storage technology.

About Voith
For 150 years, Voith's technologies have been inspiring customers, business partners and employees around the world. Founded in 1867, Voith today has around 19,000 employees, sales of $4.7 billion and locations in more than 60 countries worldwide and is thus one of the largest family-owned companies in Europe. Being a technology leader, Voith sets standards in the markets of energy, oil & gas, paper, raw materials and transport & automotive.
Contact
Sheryl Zapcic
Director, Corporate and Market Communications, North America
717-792-7247
Sheryl.Zapcic@Voith.com
For more information: