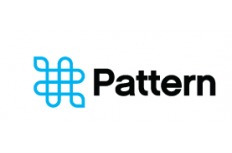 Pattern Energy


Pattern Energy Reports Third Quarter 2017 Financial Results
---
November 10, 2017
Pattern Energy Group Inc. (the "Company" or "Pattern Energy") (NASDAQ & TSX: PEGI) announced its financial results for the 2017 third quarter.
Highlights
(Figures reported below are for the third quarter of fiscal 2017, unless otherwise noted)
Proportional gigawatt hours ("GWh") sold of 1,514 GWh
Net cash provided by operating activities of $2.1 million
Cash available for distribution ("CAFD") of $9.5 million, and on track to meet the narrowed full year guidance(1)
Net loss of $48.4 million
Adjusted EBITDA of $54.7 million
Revenue of $92.0 million
Declared a fourth quarter dividend of $0.422 per Class A common share or $1.69 on an annualized basis, subsequent to the end of the period, representing a 0.5% increase over the previous quarter's dividend
Completed the acquisition of a 51% interest in the 179 MW Meikle Wind facility from Pattern Energy Group LP ("Pattern Development 1.0")(2) for a total investment of approximately $68 million
Announced the addition of the 100 megawatt ("MW") Ishikari wind project in Japan to the Company's identified ROFO ("right of first offer") list, and as such the identified ROFO list now totals 1,150 MW of potential owned capacity
Completed an equity offering of approximately $215 million in gross proceeds, subsequent to the end of the period
"The strategic transactions we announced earlier this year together with the new capital we raised last month represent the beginning of the next phase of our growth strategy," said Mike Garland, President and CEO of Pattern Energy. "With the steps we have taken this year, the business is significantly stronger today. We have a clear opportunity to capitalize on the assets from the identified ROFO list and our investment in Pattern Development 2.0. The expansion of the identified ROFO list demonstrates the progress we are making toward achieving our goal of 5 gigawatts ("GW") by 2020."
 See attached PDF for the full earnings press release.
For more information:
Organization:
Pattern Energy Group Inc.

Address:
Pier 1, Bay 3
San Francisco, California
United States, 94111
www.patternenergy.com
Tel: 415-283-4800