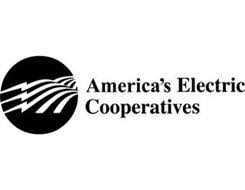 America's Electric Cooperatives


Why Let Someone Else Sell Your Members Natural Gas?
---
October 12, 2017
Natural gas was coming. The question was who would provide it.
"Other companies were looking at bringing natural gas service into our service territory," said Tim Thompson, CEO of Lake Region Electric Cooperative. "We looked at the economics of it, and decided that if the fuel was going to be made available in our market, it just made sense for us to distribute it."
Thompson and the directors of the Pelican Rapids, Minnesota-based co-op knew residential members could potentially switch their home and water heating from electric to gas. And then there were the business members dependent on propane.
"When I asked poultry producers and grain farmers what they thought of the idea of their electric co-op bringing natural gas service to them, we could not have asked for a better response," said Thompson. "We showed them the economics of switching from propane to natural gas and we heard comments like 'no brainer.'"   
Lake Region even reached franchise agreements with the towns of Deer Creek and Parkers Prairie, which previously had no service relationships with the co-op.
Within months, the co-op had approval from state regulators, and a natural gas trunk line was extended. Installation of distribution lines to both towns was completed this summer.
"This is going to make an economic impact on our community," said Deer Creek Mayor Tom Svarvari. "In Minnesota, we've got to have heat."
"We have switched everything from propane to natural gas," said Gary Olson, 61, a turkey producer who runs Olson and Sons Farms with his brother. Their grandparents were among Lake Region EC's original members.
"The ups and downs of propane costs have always been a problem for us, so natural gas will take a lot of the volatility out of pricing. We won't have to worry about keeping propane tanks full when outdoor temperatures are running around 30 degrees below zero."
Billing and administrative services for the natural gas customers has been incorporated into existing operations, said Dan Husted, Lake Region EC's vice president of energy services. The co-op's investment in the natural gas project has totaled less than $1.6 million, with a projected a rate of return of 5 percent to 7 percent.
"This is a way for us to grow our business although our overall electric sales have been flat," said Husted. "Every dollar we bring in from this venture represents a savings for the co-op."
Derrill Holly is a staff writer for NRECA.

Click here to read the full story.
For more information: