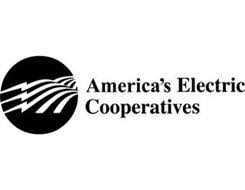 America's Electric Cooperatives


Gas Unit to Replace Coal at Seminole
---
October 12, 2017
To stay competitive, manage risk and continue serving members reliably and economically, Seminole Electric Cooperative said it will replace one coal-based generating unit with a natural gas plant.
"This was a difficult decision that was made only after a thoughtful planning process," said Lisa Johnson, Seminole Electric's CEO. The plan provides "a balanced approach that will let us generate power more competitively with natural gas, while managing the risk and unpredictability of potential future policy changes relating to carbon emissions associated with coal."
The G&T, based in Tampa, Florida, will build the combined-cycle natural gas generating plant on the site of the Seminole Generating Station's (SGS) twin 650-megawatt coal units that have supplied members with electricity since 1984. One of the coal units will be removed from service in about five years.
"We, our employees and our community are proud of SGS and our leadership in environmental responsibility and sustainability in the U.S," said Johnson. "By continuing the operation of one unit, we maintain a valuable asset in our energy portfolio while maintaining fuel diversity."
Seminole's board began deliberating the fate of SGS under tough carbon dioxide emission limits from the Environmental Protection Agency in 2015. They identified a need to secure additional power supply resources beginning in the 2021-'22 timeframe.
The new 1,050-MW gas plant is expected to go online by the end of 2022. The plan approved by Seminole's board also includes additional purchase power agreements, including solar.
"As a not-for-profit electric cooperative, we have a duty to our members to provide electricity in the most economical way," said W.F. Hart, president of the Seminole Board of Trustees. "We must also manage risks relating to the cost and availability of various sources of energy, and remain a financially strong and stable organization for our members and employees. This plan helps us accomplish all of those goals."
In August, Seminole added 2.2 MW of solar energy to its portfolio with an 8,000-panel solar facility, its first cooperative solar project.
Seminole and its nine distribution co-ops serve 1.6 million individuals and businesses in 42 Florida counties. 
Cathy Cash is a staff writer for NRECA.

Click here to read the full story.
For more information: