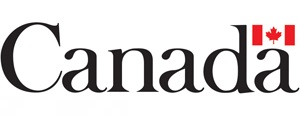 Natural Resources Canada


Canada's Minister of Natural Resources Kicks off Clean Energy Conversation of a Generation
---
October 12, 2017
Transforming how our society makes, moves and uses energy will redefine Canada's energy future, resulting in good, middle-class jobs and a cleaner planet for future generations.
Canada's Minister of Natural Resources, the Honourable Jim Carr, said it is this generation's responsibility to act now to develop an affordable and reliable path to the low-carbon economy of the future.
Carr made his comments in Winnipeg, Manitoba, as he kicked off Generation Energy, a two-day forum pulling together experts, industry representatives, traditional and emerging energy sectors, Indigenous and community leaders from across the country and around the globe. More than 700 registered.
Billed as "The Conversation of a Generation," the forum is the culmination of a six-month engagement that touched 350,000 people in Canada and abroad through online participation, as well as in-person panels and workshops. Canadians from coast to coast to coast shared their visions for Canada's low-carbon energy future.
The Generation Energy Forum will include leading global thinkers such as Fatih Birol, Executive Director of the International Energy Agency; Jeremy Rifkin, President of the Foundation on Economic Trends; Eldar Saetre, CEO of Statoil; César Hernández , Mexico's Undersecretary of Electricity and Ministry of Energy; Rainer Baake, German State Secretary, Federal Ministry for Economic Affairs and Energy as well as Canadian Indigenous leaders Perry Bellegarde, National Chief, Assembly of First Nations; Clément Chartier, President, Métis National Council and Duane Smith, Chair and CEO of the Inuvialuit Regional Corporation.
Participants, from world-renowned experts to students; from energy executives to environmentalists, will spend the next two days debating and trying to answer key questions, including:
How do we meet our climate change goals and ensure the next generation has access to clean, reliable, affordable energy?
How can we make our country a leader in providing energy resources and clean technologies to the world?
How do we create, good middle-class jobs in the energy sector?
The feedback from the forum, as well as that gathered over the last six months, will help to define Canada's energy future for the next generation, as the Government develops an energy policy direction to complement the work being done by the provinces and territories.
Quotes
"The arc of a nation's history is often measured in decades, but it is defined by key moments. I believe that this is such a moment. The discussions here will help set Canada's energy path for generations to come."
Jim Carr
Canada's Minister of Natural Resources
"Our government understands that the future of clean energy begins with science. That's why we are making significant investments in fundamental research that may lead to new discoveries, innovations and technologies that support our future energy goals. I'm proud to serve a government that believes in evidence-based decision making and the hard work of our scientists whose contributions are paving the way to a brighter, more sustainable future for all people."
Kirsty Duncan
Canada's Minister of Science
Other featured speakers will include:
The Honourable Kirsty Duncan, Minister of Science
Elyse Allan, CEO, General Electric
Annette Verschuren, CEO, NRStor Inc.
The Honourable Kim Rudd, Parliamentary Secretary to Canada's Minister of Natural Resources
The Honourable Michelle Mungall, Minister of Energy and Natural Resources, Government of British Columbia
The Honourable Margaret McCuaig-Boyd, Minister of Energy, Government of Alberta
Doug Suttles, President and CEO, Encana Corporation
Merran Smith, Executive Director, Clean Energy Canada,
Phil Fontaine, President of Ishkonigan Inc. and Board Member of the Pierre Elliott Trudeau Foundation
Lorraine Mitchelmore, Co-Chair, Smart Prosperity Initiative
Céline Bak, President Analytica Advisors
Contacts
Alexandre Deslongchamps
Press Secretary, Office of the Minister of Natural Resources
343-998-1533
Media Relations, Natural Resources Canada, Ottawa, 343-292-6100
Web Site: www.nrcan.gc.ca
For more information: