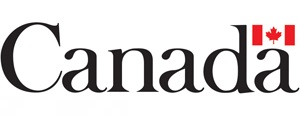 Natural Resources Canada


Canada's Minister of Natural Resources Issues ENERGY STAR Challenge on Eve of Generation Energy
---
October 11, 2017
Making industry more energy-efficient will help reduce greenhouse gas emissions while creating jobs, improving competitiveness and contributing to Canada's national approach to combating climate change.
Canada's Minister of Natural Resources, the Honourable Jim Carr, challenged industrial companies and manufacturing plants to improve their productivity, environmental performance and bottom lines by improving their energy efficiency by 10 percent within five years.
The ENERGY STAR Challenge for Industry encourages Canadian industrial manufacturing facilities to reduce energy use and related costs and be more competitive while reducing greenhouse gas emissions.
The challenge will see organizations employ low-cost actions such as turning off lights and equipment when not in use and fixing leaks in compressed air systems. Other actions, like installing energy-efficient lighting and replacing equipment with more energy-efficient models, will yield greater energy savings.
Minister Carr issued the challenge at the Weston Bakery in Winnipeg on the eve of the much-anticipated Generation Energy Forum, a two-day conference in the Manitoba capital that will pull together more than 600 experts, industry representatives, traditional and emerging energy sectors, and Indigenous and community leaders from across the country and around the globe to help define Canada's energy future for the next generation.
Minister Carr was joined by Walter Kraus, Vice-President, Environmental Sustainability, Weston Foods Canada Inc., in issuing the challenge.
Quick Facts
The ENERGY STAR Canada program is a voluntary partnership among the Government of Canada and more than 1,500 organizations working to use our natural resources more wisely through greater energy efficiency.
ENERGY STAR for Industry builds on the Canadian Industry Program for Energy Conservation, an internationally recognized government-industry partnership aimed at improving energy efficiency in Canada.
In December 2016, Canada adopted the Pan-Canadian Framework on Clean Growth and Climate Change (PCF), a commitment to take action on industrial energy efficiency, including working together to accelerate the adoption of energy management systems. The PCF highlights that improving industrial energy efficiency is needed to help set the path for long-term clean growth and the transition to a low-carbon economy.
Quotes
"The ENERGY STAR Challenge for Industry is one more way to help us get to that cleaner, more sustainable future. It's also a great way to kick off Generation Energy, which is the culmination of a national conversation we've been having with Canadians to imagine our energy future and a Canada that leads the global transition to a low-carbon economy."
Jim Carr
Minister of Natural Resources
"Weston Foods takes our responsibility of environmental stewardship seriously. It's our ambition to continually improve, and accepting the ENERGY STAR Challenge gives us the opportunity to do just that. We encourage other companies to join us as, collectively, we will make the biggest impact."
Walter Kraus, Vice-President, Environment and Corporate Sustainability at Weston Foods (Weston Bakeries' parent company) and Food Processing Sector representative on the Executive Board of the Canadian Industry Program for Energy Conservation (CIPEC)
Associated Links
Follow us on Twitter: @NRCan (http://twitter.com/nrcan)
Contact
Alexandre Deslongchamps
Press Secretary, Office of the Minister of Natural Resources
343-292-6837
Media Relations, Natural Resources Canada, Ottawa
343-292-6100
NRCan.media_relations-media_relations.RNCan@canada.ca
For more information: