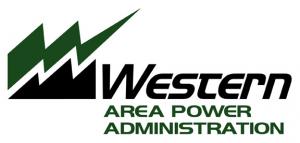 Western Area Power Administration


Hoover Hydropower Reaches More Customers Boulder Canyon Project Contracts Provide 50-Year Stability
---
October 4, 2017
Today (10/2), the benefit of Hoover Dam's federal hydropower is serving 31 new electric service customers, including 20 Native American tribe s who are recipient s of cost-based power from the Boulder Canyon Project. They join 15 utility customers who have been receiving power from Hoover Dam for the past 80 years.
"Our Boulder Canyon customers, and the 1 million consumers they serve, depend on us for reliable hydropower and associated transmission to support their communities," said WAPA Administrator and CEO Mark A. Gabriel. "Starting today, more citizens will benefit from the stability of low cost, clean, renewable, reliable federal hydropower."
The culmination of a nine-year remarketing effort, the 50-year contracts widen the reach of hydroelectric power generated from Hoover Dam, to 46 customers ranging from electric cooperatives and municipalities, to irrigation districts, state agencies and tribes.
For more than 80 years, the BCP has delivered hydropower from Hoover Dam to customers in southern Nevada, Arizona and Southern California.WAPA's Desert Southwest region markets and transmits the power generated from Hoover Dam under the Hoover Power Allocation Act of 2011. Before the Oct. 1 milestone, WAPA's BCP served 15 electric service customers.
"This historic milestone is truly a success story," said WAPA Senior Vice President and DSW Regional Manager Ron Moulton. "I am so proud of the staff and their efforts in making sure that our customers enjoy the value of at-cost hydropower today, and for the next 50 years."
Hoover Dam, the highest and third-largest concrete dam in the U.S., sits on the Colorado River along the Arizona-Nevada border. The reservoir behind the dam, Lake Mead, is still the nation's largest man-made reservoir. The Bureau of Reclamation owns, operates and maintains the facility.
WAPA and Reclamation work collaboratively with the BCP customers to keep project costs as low as possible, while ensuring safe and reliable operation. During the past year, WAPA staff held information sessions to:
Help customers understand the various services and functions that DSW provides

Describe the tools and processes used to exchange information between customers and WAPA

Address rate-related topics such as the public process, power repayment study and billing determinants
Now with the 50-year contracts implemented, customers can begin passing on the benefit of federal hydropower to their consumers.
About WAPA: Western Area Power Administration annually markets and transmits more than 25,000 gigawatt hours of clean, renewable power from 56 federal hydroelectric powerplants owned and operated by the Bureau of Reclamation, U.S. Army Corps of Engineers and International Boundary and Water Commission in 15 western and central states. It is part of the Department of Energy. Follow us on Twitter @WesternAreaPowr or visit the website at www.wapa.gov.   

CONTACT
Jen Neville
mediarelations@wapa.gov
720.962.7411
For more information:
Organization:
Western Area Power Administration

Address:
12155 W Alameda Pkwy
Lakewood, Colorado
United States, 80228-8213
www.wapa.gov
Tel: 720-962-7000