Nuclear Regulatory Commission


NRC Names New Resident Inspector at Cooper Nuclear Power Plant
---
September 21, 2017
The Nuclear Regulatory Commission has selected Michael Stafford as its resident inspector at the Cooper nuclear power plant, located in Brownville, Neb.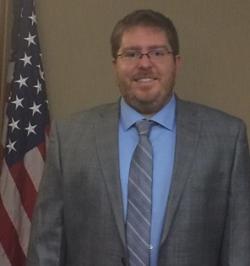 Stafford joined the agency's Region IV office in Arlington, Texas, in 2015. He has served as acting resident inspector at Diablo Canyon in California, Callaway in Missouri and Grand Gulf in Mississippi, and worked as a shift test engineer at Norfolk Naval Shipyard prior to joining the NRC. He holds a bachelor's degree in mechanical engineering from Ohio State University.

Each U.S. commercial nuclear power plant has at least two resident inspectors. Stafford will work with senior resident inspector Patricia Voss at Cooper. They conduct inspections, monitor plant operations and significant work projects, and interact with plant employees and the public.
For more information:
Organization:
Nuclear Regulatory Commission (NRC)
Washington, District of Columbia
United States, 20555
www.nrc.gov
Tel: 301-415-7000

Contact:
Victor Dricks
Tel: 817-200-1128