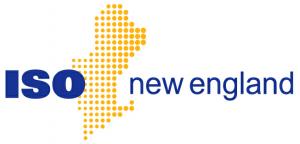 ISO New England


ISO New England Elects Slate of Board Members
---
September 15, 2017
ISO New England, operator of the region's bulk power system and wholesale electricity markets, announced the election of the 2017 Board of Directors slate, composed of Roberto Denis, Christopher Wilson, and Brook Colangelo. Denis and Wilson were each re-elected to serve another term, while Colangelo will replace Paul Levy, who is retiring from the board on October 1, 2017.
"We are pleased to welcome Brook to the ISO New England Board of Directors," said Philip Shapiro, Chairman of the Board. "We look forward to leveraging his expertise in information technology as the electricity industry continues to manage evolving cybersecurity concerns. At the same time, we are saying goodbye to Paul Levy, who is retiring from the ISO Board after 11 years of service. Paul has provided strong, strategic leadership over the years and his guidance and insight will be missed."
Brook Colangelo most recently served as Executive Vice President and first-ever Chief Technology Officer for Houghton Mifflin Harcourt (HMH), where he led the transformation of K-12 learning at one of world's leading education companies. He designed HMH's technology enterprise and led the creation of the company's new online teaching and learning platform. Before HMH, Colangelo was Chief Information Officer of the White House under President Barack Obama. In this senior role, he was responsible for modernizing, securing, and managing all aspects of the technology platforms and infrastructure supporting the first-ever digitally connected President of the United States and branches of the Executive Office of the President. Earlier in his career, he led technology for the American Red Cross' Hurricane Recovery Program, as well as for other organizations. Colangelo is a founding member of the Boston Chief Information Officer Council and is a graduate of The George Washington University. He will officially join the ISO Board on October 1, 2017.
Chris Wilson joined the ISO Board in 2011 and has three decades of experience in the financial sector. Roberto Denis joined the Board in 2014, after a 40-year career in the electricity industry. Each will now serve a three-year term.
Gordon van Welie, President and CEO of ISO New England Inc., added, "The industry is undergoing a rapid transformation and technology has been a major part of that change. Brook's background will serve the ISO well as we continue to integrate new technologies and work to ensure a reliable power system for New England. Also, I echo Phil's sentiments about Paul. He has been a steadfast presence over the years as we collaborated with our stakeholders to achieve the best possible outcome for the region's power grid and wholesale markets. We will miss his wisdom and wit, and his contributions will be long remembered."
As a Regional Transmission Organization, ISO New England's board members are selected through a nominating process involving representatives from the ISO's Board of Directors, the New England Power Pool (NEPOOL), and the New England Conference of Public Utilities Commissioners. Candidates also receive the endorsement of the NEPOOL Participants Committee.
ISO New England board members are subject to the company's code of conduct that includes a nonaffiliation provision, which means that no officer or employee of the company can have a financial interest in any company participating in New England's wholesale markets. To learn more about ISO New England's governance structure, as well as its Board of Directors, please visit the ISO New England website.
ABOUT ISO NEW ENGLAND
Created in 1997, ISO New England is the independent, not-for-profit corporation responsible for the reliable operation of New England's electric power generation and transmission system, overseeing and ensuring the fair administration of the region's wholesale electricity markets, and managing comprehensive regional electric power planning.
Contacts
ISO New England
Ellen Foley, 413-535-4139
or
Marcia Blomberg, 413-540-4555
or
Matt Kakley, 413-535-3821
For more information:
Organization:
ISO New England Inc.

Address:
One Sullivan Rd
Holyoke, Massachusetts
United States, 01040-2841
www.iso-ne.com
Tel: 413-535-4000