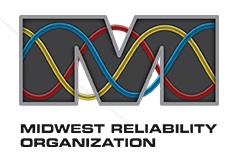 Midwest Reliability Organization


Dr. Paul Barber Elected as Independent Director on MRO Board
---
September 8, 2017
Midwest Reliability Organization (MRO) is pleased to announce that Dr. Paul Barber was recently elected by the MRO Members to serve as an independent director on the MRO Board of Directors. Dr. Barber will immediately fill a vacant independent director seat with a term ending on December 31, 2018.
Dr. Barber was a long term member of the NERC Board of Trustees (2005-2017) and has a broad understanding of the electric utility industry and its technical underpinnings.  While on the NERC Board of Trustees, he served as the NERC trustee liaison to the Electricity Information Sharing and Analysis Center (EISAC), where he gained indepth knowledge of the cyber threats facing the industry and power systems. Prior to his board experience at NERC, he served in leadership roles at WECC, NPCC, ERCOT, and other key organizations in the industry.
"We are delighted to have someone of Dr. Barber's caliber joining the MRO Board," said president and CEO Dan Skaar. "Paul has been a strong voice for regional reliability and very supportive of our work we will welcome his experience and insight."
Dr. Barber has a BS degree from West Point, MS degrees from University of Illinois in Civil and Electrical Engineering, and a Ph.D in Electric Power Engineering from Rensselaer Polytechnic Institute. He originally hails from the MRO Region (Wisconsin).

Midwest Reliability Organization (MRO) is a non-profit organization dedicated to ensuring the reliability and security of the bulk power system in the north central region of North America, including parts of both the United States and Canada. MRO is one of eight regional entities in North America operating under authori-ty from regulators in the United States and Canada through a delegation agreement with the North Ameri-can Electric Reliability Corporation (NERC). The primary focus of MRO is ensuring compliance with interna-tional reliability standards, performing assessments of the electric grid, and other matters impacting reliabil-ity of the bulk electric system.
For more information: