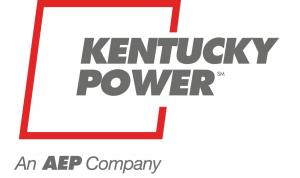 Kentucky Power


Kentucky Power awards grants in Perry, Letcher counties
---
September 8, 2017
Projects in Letcher and Perry counties on Wednesday received economic development grants totaling $21,000 from Kentucky Power.
The Coal Fields Regional Industrial Authority in Hazard received $15,000 to fund improvements at the Coal Fields Regional Industrial Park serving five counties - Perry, Harlan, Breathitt, Knott and Leslie counties. The project will include landscaping as well as cleanup and maintenance to entrance signs to improve the visual impact of the park on visiting representatives during site visits.
Appalachian Industrial Authority also received $6,000 to fund a drone marketing video of the Gateway Industrial Park in Jenkins, which serves Letcher, Knott, Pike and Floyd counties. The resulting video will be used as a marketing tool on the authority's web page and also will be shared with One East Kentucky, the Kentucky Economic Development Cabinet and will be mailed to potential clients. Both grants are funded through the Kentucky Power Economic Development Growth Grants (K-PEGG).
"These grants are one way we are reaching out to support our communities and lead the charge to revitalize eastern Kentucky through economic development," said Kentucky Power President Matt Satterwhite. "We welcome the opportunity to work with local, state and regional leaders on these and future projects and will continue to lead the charge to attract investment and create jobs in eastern Kentucky."
The Kentucky Power Economic Development Growth Grants (K-PEGG) program is funded through the Kentucky Economic Development Surcharge approved by the Kentucky Public Service Commission in 2015. For every 15 cents collected monthly from customers, company stockholders match the customer contributions dollar for dollar to generate more than $600,000 annually for investment at the local and regional levels. The program is available in all 20 counties served by Kentucky Power.
Additional information on the grant is posted on the Kentucky Power website at https://kentuckypower.com/info/community/economic/.
Kentucky Power, with headquarters in Ashland, Ky., provides service to about 168,000 customers in all or part of Boyd, Breathitt, Carter, Clay, Elliott, Floyd, Greenup, Johnson, Knott, Lawrence, Leslie, Letcher, Lewis, Magoffin, Martin, Morgan, Owsley, Perry, Pike and Rowan counties. Kentucky Power is an operating company in the AEP system, one of the largest electric utilities in the United States, delivering electricity and custom energy solutions to nearly 5.4 million customers in 11 states. AEP also owns the nation's largest electricity transmission system. AEP's headquarters are in Columbus, Ohio.
For more information:
Organization:
Kentucky Power

Address:
101 Enterprise Dr
Frankfort, Kentucky
United States, 40601
www.kentuckypower.com
Tel: 502-696-7007