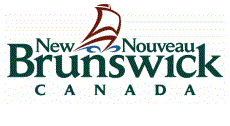 New Brunswick


NB Power issues first-quarter financial and operating results
---
Aug 29, 2017
NB Power is anticipating another positive year as the first quarter of 2017-18 finishes with net earnings of $23 million for the three-month period, with an additional $14 million in debt reduction. Full details of NB Power's quarterly financial and operating highlights are available in the report.
Operational highlights for the quarter include:
In June, the Canadian Nuclear Safety Commission granted NB Power a five-year operating license for Point Lepreau Nuclear Generating Station. The decision came after a two-part public hearing process that confirmed NB Power has the necessary safety measures and equipment in place to protect the public, employees and the environment.
NB Power invited all New Brunswickers to contribute ideas to the Integrated Resource Plan (IRP) 2017 through an online survey and series of community conversations in April and May. The IRP will be provided to the Government of New Brunswick and filed with the New Brunswick Energy and Utilities Board in the fall.
NB Power and a subsidiary of TransAlta Renewables Inc. ("TransAlta") have reached an agreement to add 17.25 MW of wind generating capacity at its existing Kent Hills site.
The information provided in this quarterly report includes year-over-year financial variances for the year-to-date (April to June). The financial information contained in the report has not been audited, and it contains financial estimates that are subject to change.
For more information: