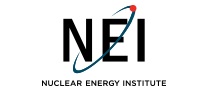 Nuclear Energy Institute


ISO Projects Wind, Solar Destabilizing New England Electric Grid
---
Aug 21, 2017
As the U.S. Department of Energy prepares to release a study of the nation's electricity grid that will examine whether policies favoring wind and solar energy like tax credits and renewable portfolio standards are accelerating the retirement of coal and nuclear plants, another analysis from New England's independent service operator warns of impending grid instabilities from the influx of highly subsidized wind and solar energy in that region.
ISO New England's (ISO-NE) draft "2016 Economic Study: NEPOOL Scenario Analysis" says that electricity markets will need to provide new energy resources with additional sources of income to remain viable as more renewable resources are added to the grid.
The report illustrates underlying problems in many electricity markets many of which do not transmit price signals to build or continue to operate reliable, baseload electricity-generating sources such as nuclear power plants. In recent years, electric utilities have prematurely closed six U.S. nuclear power reactors and announced the planned closure of eight others.
"America's future grid resiliency is at risk because current electricity markets do not properly credit nuclear for all of the benefits it delivers to the grid, which has already led some nuclear power plants to close," NEI Senior Director of Policy Development Matt Crozat said.
"This latest study shows that electricity markets must do a better job rewarding diversity of generation, resilience and environmental protection-or we will lose these valuable attributes. We must not let distorted markets determine the energy mix we'll have to live with for decades."
ISO-NE's study examines six scenarios with varying degrees of resources, operating and capital costs, and environmental policies for the region, going out to 2025 and 2030. The draft report finds that the large-scale addition of renewable resources presents a number of technical and market issues, chief among which is collapsing revenues for generating and selling electricity.
"Across all scenarios, resource revenues from the energy market are insufficient to cover the fixed costs of new resources, and they would require other sources of income to remain economically viable," the report said.
ISO-NE found that natural gas plants which in 2016 generated 49 percent of the region's electricity show the greatest revenue shortfall as a result of their production costs being higher than the zero fuel costs of renewables. Significantly, renewable resources themselves also show significant revenue shortfalls.
ISO-NE's capacity market auctions are supposed to help prevent such revenue shortfalls, with longer-term capacity contracts compensating more reliable generators when growing renewable resources push down prices in short-term energy markets, ISO-NE President and Chief Executive Officer Gordon van Welie said in 2016. However, ISO-NE capacity auction prices have not met expectations, dipping this year to the lowest levels on record.
New England's nuclear plants last year provided 31 percent of the region's electricity, according to ISO-NE's data. That share will drop further in the future when Entergy Corp.'s Pilgrim Nuclear Power Station in Massachusetts closes in 2019. Elsewhere in New England, Dominion Energy has said that it may be forced to shutter its Millstone Power Station due to similar market pressures.
Outside of New England, New York and Illinois have made moves to incentivize clean energy generation in their states. The New York Public Service Commission approved the state's Clean Energy Standard in August last year, mandating 50 percent of New York's electricity to come from renewable energy sources by 2030. A key part of the program includes the explicit recognition of the role nuclear plants play as carbon-free sources of power in the form of zero-emission credits (ZECs). The Illinois legislature followed New York's example with the passage of the Future Energy Jobs Act last December, also introducing a ZEC program to explicitly recognize the value of nuclear in meeting Illinois' clean energy goals.
For more information:
Organization:
Nuclear Energy Institute (NEI)

Address:
1776 I St NW
Washington, District of Columbia
United States, 20006-3708
www.nei.org
Tel: 202-739-8000

Contact:
Nuclear Energy Institute (NEI)
Tel: 202.739.8000 or 703.644.8805
E-mail: media@nei.org