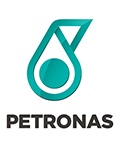 Petroliam Nasional Berhad


PETRONAS Strategises Business Expansion to Capture India's Growth
---
Aug 11, 2017
India's robust growth trajectory and thriving demand for consumer products as well as clean energy to fuel its growth plans have put Malaysia's national oil company PETRONAS in a unique position to support the republic's future aspirations.
"PETRONAS, which has more than two decades of strategic partnerships in India, is enhancing its business strategy to strengthen and expand its presence in the world's fastest-growing economy," said President and Group CEO, Datuk Wan Zulkiflee Wan Ariffin.
"PETRONAS aims to continue to be part of India's exciting journey and support its sustainable growth ambitions and commitments through further collaborations with our existing partners as well as through new strategic-fit opportunities," he said.
Wan Zulkiflee, currently on PETRONAS' annual official visit to meet with India's industry leaders and partners, said that high on PETRONAS' priority would be the expansion of its liquefied natural gas (LNG) supply in India to help meet the rising demands from the power, agriculture and transportation sectors.
Leveraging on its long history and sterling reputation in the global LNG business, PETRONAS has the added advantage to provide tailor-made solutions across the LNG value chain such as flexibility, engineering expertise and experience in operations management.
With over 30 mtpa supply capacity, PETRONAS is currently the third largest LNG player globally. It hopes to further contribute to the energy needs of India, which is the fourth largest LNG market in the world. To date, PETRONAS has delivered 15 LNG cargoes to India. Recently PETRONAS took pride in delivering to India the first cargo produced from its floating LNG production facility, the first such facility in the world.
PETRONAS' strategic partnerships in India have also resulted in successful advances in the marketing and trading of crude oil and other petroleum products, petrochemicals, as well as the distribution of lubricants. PETRONAS also sees growth in demand for petrochemicals in India - especially with the growing affluence that will see the increased demand for consumer products. In 2016, India made up over 100,000 tonnes of PETRONAS' petrochemicals sales volume.
To strengthen PETRONAS' lubricants business in India, subsidiary PETRONAS Lubricants International (PLI), is investing US$150 million over the next five years. The investment includes the building of a US$50 million lubricant blending plant with a 110 million-litre capacity in Patalganga, to be completed by Q1 of 2018.
Wan Zulkiflee said this investment was also in line with Indian government's 'Make in India' transformation initiative. The plant is set to be the most modern facility in PLI's global production network with unique capabilities to blend the most complex fluids. It is also equipped with a technical service facility that utilises the latest equipment in fluid analytics. "We are aiming to triple our market share in India's lubricant market by 2022. Globally, we are among the top 10 lubricants players by market share, and striving to eventually be among the top five in five years," said Wan Zulkiflee.
PLI also has a reliable network of multiple OEM partnerships, notably with Tata Motors, Fiat, New Holland, Doosan, Case Construction, Maruti Suzuki India, Piaggio and Bharat Benz for branded and co-branded lubricants.
Wan Zulkiflee further noted that he was extremely encouraged by the growth and performance of PETRONAS' LPG joint venture with Indian Oil Corporation Ltd which currently owns LPG bottling terminals in Haldia, West Bengal and in Ennore, Tamil Nadu.
During this official visit, PETRONAS also commemorated a three-year agreement between its wholly-owned subsidiary PETRONAS Chemicals Group and Reliance Industries Limited for the supply of upto 120,000 mt of paraxylene.
"I look forward to see more collaborations fostered between PETRONAS and our counterparts in India, to pave the way for a stronger cooperation for the mutual benefits," Wan Zulkiflee added.
About PETRONAS: 
Petroliam Nasional Berhad (PETRONAS), established in 1974, is Malaysia's fully integrated oil and gas multinational ranked among the largest corporations on FORTUNE Global 500®. As the custodian for Malaysia's national oil and gas resources, the company explores, produces and delivers energy to meet society's growing needs.
The growing demand for energy inspires and strengthens our purpose to steadily drive for new solutions and push boundaries towards a sustainable energy future. PETRONAS applies innovative approaches to technology which helps us unlock and maximise energy sources from even the most remote and difficult environments. Its fully integrated value chain spans from exploration to marketing, logistics to technological infrastructures, with operations in over 50 countries around the world.
Throughout its rapidly expanding network and steady growth trajectory, PETRONAS has consistently and successfully implemented various social, environmental and community programmes, guided by its larger Corporate Sustainability Framework, in carrying out business in a socially responsible and holistic manner for the benefit of both the present and future generations.
For the financial year ending December 31, 2016, PETRONAS' group revenue touched RM 204.9 billion with PAT of RM 23.5 billion.
Media Contact:
Mitesh Shah
Account Director, Text100
mitesh.shah@text100.co.in
+91-9341321422
For more information: