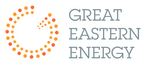 Great Eastern Energy


Great Eastern Energy Expands Service Territory into Upstate New York
---
Aug 10, 2017
Great Eastern Energy (GEE), a licensed supplier of electricity, natural gas, and energy management solutions in the Northeast, is pleased to announce that they have expanded their service territory in New York to include the National Grid (formerly known as Niagara Mohawk) service area for electricity and the National Fuel service area for natural gas. Both business and residential customers in the National Grid and National Fuel service areas will now be able to benefit from GEE's suite of energy product and service offerings.
"It's a humbling experience to be able to provide Great Eastern Energy's services to the community in which I grew up and still live. We look forward to giving businesses and homeowners in upstate and western New York the opportunity to reduce their energy expenses with a partner who is vastly familiar with the area and market," said Matthew Lanfear, President and CEO at GEE and resident of Hamburg, NY, a suburb of Buffalo. "Our team looks forward to bringing the highest quality of service to customers in our new footprint." 
GEE's full-service suite of energy solutions help businesses and property owners thrive by managing their energy costs and increasing their bottom-line with products like the Ener-G Tracker, a web-based energy management tool, and services like their LED Retrofitting program. With 20 years of experience serving customers of all sizes in New York, New Jersey, and Massachusetts, GEE has proven itself as a long-term and trusted energy partner.
To learn more about GEE and its natural gas, electricity and renewable energy solutions, please visit www.greateasternenergy.com/.
About Great Eastern Energy
Great Eastern Energy (GEE) is a leading supplier of natural gas, electricity and renewable energy in the Northeast. Founded in 1996, we remain one of the longest standing energy service companies in the region. Our full-service energy solutions help businesses thrive by managing their energy usage and costs while increasing their overall bottom-line. Our mission is to provide transparent solutions and build trusting, long-term relationships by empowering our customers with the knowledge necessary to make better energy decisions. We are at the forefront of environmental sustainability and it is our goal to consistently promote positive energy behaviors to reduce consumption and carbon footprints. Follow Great Eastern Energy @GrtEastEnergy on Twitter and on LinkedIn.
For more information: