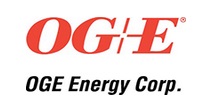 OGE Energy Corp.


OG&E plans launch of first phase of customer notification options Customers may opt to receive text, email or phone outage notifications that will include restoration estimates
---
Aug 9, 2017
Later this year, OG&E will make it easier for customers to learn more about power outages through text, email or phone notifications. Customers also will be able to report outages by text. The new notification option builds on current customer outage communications, which include outage details and restoration estimates by signing in at oge.com or by calling the 24-hour outage line, or checking System WatchTM , OG&E's online outage map.
OG&E works hard to provide a reliable electric system, and in fact, on average customers experience fewer than three hours of outages a year," said Terena Boyer, Director Utility Customer Operations. "However, when an outage does occur we know that customers can be frustrated and want to know about the outage and most importantly, when their power will be restored. This new system provides even more options for customers to stay informed during an outage."
Customers soon will be able to set their notification preferences online. Future services that will launch include billing and payment notifications and text to pay.
Oklahoma Gas & Electric Company, a subsidiary of OGE Energy Corp. (NYSE: OGE), is Oklahoma's largest electric utility. For more than a century, we have provided customers in Oklahoma and western Arkansas the safe, reliable electricity needed to power their businesses and homes at rates below the national average. Our employees are committed to generating and delivering electricity, protecting the environment and providing excellent service to our more than 836,000 customers. OG&E has 6,700 MW of electric generation capacity fueled by low-sulfur coal, natural gas, wind and solar. OG&E is recognized as a leader in smart grid technology, leveraging this platform to provide customers with the award-winning SmartHours® program and setting the stage for an electric vehicle program that will include some level of public charging infrastructure, and advanced LED street and security lighting.  OG&E employees live, work and volunteer in the communities we serve. For more information about OG&E, visit us on the Internet at http://www.oge.com or follow us on Facebook: www.facebook.com/ogepower and Twitter: @OGandE. 
For more information: