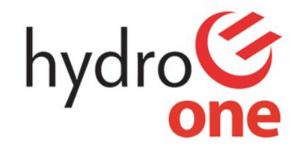 Hydro One


Hydro One Reports Second Quarter Results
---
Aug 9, 2017
Hydro One Limited, the parent company of Ontario's largest electricity transmission and distribution utility, today (8/8) announced its financial and operating results for the second quarter ended June 30, 2017.
Earnings per share of $0.20, compared to $0.26 last year, reflecting milder weather, delay in receipt of transmission rate decision and interest rate driven reduction in allowed ROE.
Quarterly dividend increased 5% on May 4, 2017 to $0.22 per share.
Announced $6.7 billion acquisition of regulated U.S. utility Avista Corporation.
Province executed secondary share offering bringing its ownership of Hydro One below 50%.
Capital investments of $406 million made during the quarter to improve the reliability and performance of Ontario's electric grid.
Customer enrollment in enhanced paperless billing and usage alert features accelerates while billing accuracy continues to trend at all-time high levels, having reached 99.4%.
Satisfaction levels enhanced as security deposits are returned to customers with positive payment histories. Winter relief program is extended by an additional month, while receivable levels continue to trend positively.
Fair Hydro Plan fully implemented on time; rural residential customers will see average savings of 31% on their electricity bills.
"We continued to deliver on enhancing customer satisfaction and value while implementing operational improvements and efficiency gains across the organization, despite unseasonably mild weather during the second quarter," said Mayo Schmidt, President and Chief Executive Officer, Hydro One. "We recently announced the acquisition of Avista Corporation, a high quality, strategic transaction that will enable us to further enhance customer and shareholder value as we go forward together.  In addition, Hydro One's full and timely implementation of Ontario's Fair Hydro Plan in early July will deliver significant savings and greater certainty for our customers."

Click here to read the full press release.
For more information:
Organization:
Hydro One Limited

Address:
483 Bay Street
Toronto, Ontario
Canada, M5G 2P5
www.hydroone.com
Tel: (416) 345-6734