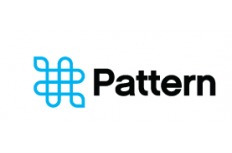 Pattern Energy


Pattern Energy Reports Second Quarter 2017 Financial Results
---
Aug 9, 2017
Pattern Energy Group Inc. (the "Company" or "Pattern Energy") (NASDAQ & TSX: PEGI) today announced its financial results for the 2017 second quarter.
Highlights
(Comparisons made between fiscal Q2 2017 and fiscal Q2 2016 results, unless otherwise noted)
Proportional gigawatt hours ("GWh") sold of 2,112 GWh, up 23%
Net cash provided by operating activities of $113.4 million, up 105%
Cash available for distribution ("CAFD") of $49.2 million, up 39% and on track to meet full year guidance(1)
Net loss of $14.7 million, an improvement of 6%
Adjusted EBITDA of $91.9 million, up 17%
Revenue of $107.8 million, up 15%
Declared a third quarter dividend of $0.4200 per Class A common share or $1.68 on an annualized basis, subsequent to the end of the period, representing a 0.5% increase over the previous quarter's dividend
Announced increased opportunities for growth and improved alignment with Pattern Development(2) as it secured up to $1 billion in long-term funding commitments to expand its development business to 10 gigawatts ("GW"), including a $60 million minority investment made by Pattern Energy for an approximate 20% interest in Pattern Development 2.0, ensuring the Company access to an exclusive project pipeline and enhancing alignment with the development business
Announced a strategic co-investment relationship with the Public Sector Pension Investment Board ("PSP Investments") in which PSP Investments will co-invest up to $500 million in projects acquired by Pattern Energy under the Company's right-of-first-offer ("ROFO") with Pattern Development
Announced Pattern Energy will acquire the Meikle and Mont Sainte-Marguerite projects with PSP Investments, and sell a partial interest in the Panhandle 2 Wind project to PSP Investments
"Our high-quality fleet continues to perform well which allowed us to deliver a strong quarter with CAFD in line with our expectation and on track for our 2017 CAFD guidance(1)," said Mike Garland, President and CEO of Pattern Energy. "We have designed the business and deployed a strategy to produce and grow stable, sustainable CAFD. Our announcements in June support and expand on this strategy. The investment in development has increased our opportunity set and improved our alignment with our development affiliate. This relationship has been validated by the participation of PSP Investments, a pension investment manager that is a recognized leader in renewable energy investments. The net result of these major initiatives is that Pattern Energy is stronger today, with access to a larger pipeline, higher returns through our direct involvement in the development business, improved alignment with both the development business and our new shareholder, PSP Investments, through the co-investment relationship, as well as access to capital to fund growth without relying solely on debt or equity."
See attached press release for full details: Pattern_Energy_Q2_earnings_press_release.pdf
For more information:
Organization:
Pattern Energy Group Inc.

Address:
Pier 1, Bay 3
San Francisco, California
United States, 94111
www.patternenergy.com
Tel: 415-283-4800