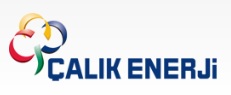 Çalık Enerji


900 MW Turakurgan Combined Cycle Power Plant
---
Aug 9, 2017
Contracted in January 2017, Turakurgan Project is based in the district of Turakurgan, Namangan, the second largest city in Uzbekistan.
The total capacity of the project is 900 MW with two blocks (2+2 configuration) each of which is equipped with 450 MW. Upon the completion of the contractual procedures, the on-site construction operations have been initiated at full speed.
As a part of the project,
87% of soil stripping operations on 2.700,000 cubic meters
86% of excavation works on 1.250,000 cubic meters
97% of backfilling in the mobilization area of 800.000 cubic meters
and 46% of backfilling operations in the project site of 280.000 cubic meters have been all completed.
As a part of the project, it is intended to mount the 1st gas turbine in July 2018, and ignite the 1st unit in July, 2019.
For more information: