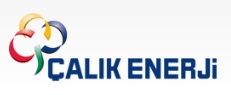 Çalık Enerji


Navoi-2 Combined Natural Gas Cycle and Heat Plant Project
---
Aug 9, 2017
The second edition of Navoi Combined Cycle Power Plant Project, the first edition of which was kicked off in 2009 and delivered in 2012 in the city of Navoi, Uzbekistan, will be completed by Çalık Enerji as the operations have been underway since January 2017.
Navoi-2 Combined Natural Gas Cycle and Heat Power Plant Project will be equipped with 450 MW in capacity as the mounting and mobilization procedures are currently in progress at full steam. The soil disposal and dewatering procedures have been completed as a part of the project. The ground reinforcement and groundbreaking efforts are in progress.
The gas turbine of the power plant is set to be completed in May 2018 and put into operation by the end of the year 2018. Equipped with one gas and one steam turbine, Navoi-2 Natural Gas Combined Cycle and Heat Power Plant Project will be operational in December 2019.
For more information: