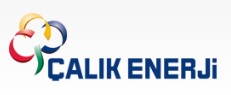 Çalık Enerji


Tedzani-4 Hydroelectric Power Plant Project Signed
---
Aug 9, 2017
A contract for the construction of the 18 MW Tedzani-4 Hydroelectric Power Plant, the first electric power plant project to be jointly realized by Çalık Enerji and Mitsubishi Corporation in Sub-Saharan Africa, has been signed in Malawi's capital, Lilongwe.
The signing ceremony with the attendance of the senior officials from the Malawi Electricity Generation Authority, Mitsubishi Corporation and Çalık Enerji took place on 18 July 2017.
Çalık Enerji has undertaken the turn-key construction of the Tedzani-4 Hydroelectric Power Plant, including its engineering, construction, hydromechanical and electromechanical installation and commissioning.
Malawi is a landlocked country in the southeastern part of the African continent, bordering with Tanzania, Zambia and Mozambique. The most prominent cities of Malawi are its capital, Lilongwe, and its trade center, Blantyre. The construction site of the Tedzani-4 project is located at the distance of an approximately one-and-a-half hour road journey from Blantyre. With the population of roughly 17 million, Malawi is one of the countries with the least access to electricity (10%) in the Sub-Saharan Africa. In this light, the Tedzani-4 project is of crucial importance for Malawi.
On behalf of the company, we hereby express our thanks to all our colleagues, whose selfless efforts have contributed to the awarding of this project, and hope that the project will bring good fortune both to Malawi and to our company. 
For more information: