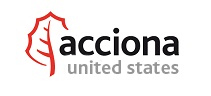 Acciona


Sergio Ramírez Appointed Director of Acciona Infrastructure in Mexico
---
July 21, 2017
Sergio Ramírez, a Mexican engineer with over 20 years' experience, has been appointed director of ACCIONA Infrastructure in Mexico; he joins the company in order to lead the ACCIONA group's projects in Mexico in the Construction, Water, Service and Industrial areas.
Sergio Ramírez graduated in Civil Engineering from the Ibero-American University in Mexico City and obtained an M.Eng. in Construction Management from the University of Michigan. He has over 20 years' experience in all phases of infrastructure project development (design, bidding, finance, construction and operation), as well as building strategic alliances and asset management.
With extensive experience in both the public and private sectors and broad knowledge of the Mexican market, he has held positions of responsibility in the areas of electrical infrastructure, gas transportation, sanitation, renewable energy and mining.
During the last 10 years, he has been in charge of Ideal Group's water and energy projects, leading the construction and operation of the Bajo de Mina (60 MW) and Baitún (85 MW) hydroelectric plants in the province of Chiriqui, in Panama, and the construction and operation of the Saltillo wastewater treatment plant in Mexico, among other projects. Also in Mexico, he participated in the development of one of the world's largest sewage treatment plants the Atotonilco WWTP, in the state of Hidalgo which has won numerous international awards. Its design, construction and operation were entrusted to the Aguas Tratadas del Valle de México (ATVM) consortium, of which ACCIONA Agua is a member.
In the public sector, Ramírez has held positions of responsibility in Mexico's Ministry of Energy and in the National Bank of Public Works and Services SNC, which is an agency of the Mexican Ministry of Finance and Public Credit.
Four decades in Mexico
ACCIONA has been operating in Mexico since 1978, and its main business lines have a significant presence there.
In the Infrastructure business, ACCIONA participated in developing landmark projects such as the Atotonilco wastewater treatment plant, the Jala-Puerto Vallarta highway and the first General Hospital for the Mexican Social Security Institute in Nogales. On 6 January 2017, a consortium of which ACCIONA is a member was awarded the contract to build the passenger terminal at Mexico City's new airport.
In the next few months, ACCIONA Energy will commence construction of the Puerto Libertad 339 MWp photovoltaic plant in Sonora, which will bring ACCIONA's installed capacity in Mexico to 1,063 MW (68% wind and 32% photovoltaic), supplying renewable electricity equivalent to the needs of 2 million Mexican households.
The Acciona Microenergy Foundation is undertaking rural electrification projects in villages with under 100 inhabitants, having already benefited over 30,000 people in the state of Oaxaca.
ACCIONA's real estate business is also active in Mexico, with landmark projects in Mexico City and Acapulco.
ACCIONA is a leading supplier of sustainable infrastructure solutions and renewable energy projects worldwide. Its range of services covers the entire design, construction, operation and maintenance value chain. The Company reported revenues of 5,977 billion euros in 2016, with a presence in more than 40 countries, and it conducts its activity based on a commitment to contribute to the economic and social development of the communities in which it operates. ACCIONA's aim is to lead the transition to a low-carbon economy, by applying criteria of quality and innovation processes to all its projects with a view to achieving efficient use of resources and caring for the environment. www.acciona.com
For more information: