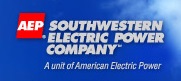 AEP Southwestern Electric Power Co.


General Cable Receives $80,000 Commercial Standard Offer Program Incentives for Energy-Saving Lighting Installation
---
July 18, 2017
General Cable's new plant expansion in Marshall, Texas, will feature high-efficiency light-emitting diode (LED) lights both inside and outside the facility. Through Southwestern Electric Power Company's (SWEPCO) Texas Commercial Standard Offer Program, General Cable earned just over $80,000 in incentives for this advanced lighting installation.
Using LED lighting in the expanded portion of the plant, General Cable will save approximately 785,000 kWh annually, saving the company approximately $45,000 a year. This amount of annual kWh savings is equivalent to the greenhouse gas emissions from 1.3 million miles driven by an average passenger vehicle, according to EPA.gov.
"General Cable is pleased with our partnership with SWEPCO as we continuously improve our business with this environmentally conscious use of lighting," said Jeremy Couey, plant manager for General Cable. "This installation allows us to positively impact the environment, reduce our cost and provide better illumination to our world-class manufacturing plant. It's a win for everyone and we look forward to further partnership opportunities with SWEPCO."
"SWEPCO is excited to partner with General Cable on this project and demonstrate how LED technology can work in the industrial application," said Paul Pratt, energy efficiency and consumer programs manager.
The Commercial Standard Offer Program (CSOP) helps SWEPCO business customers save energy and money by providing facility improvement recommendations and financial incentives based on the verified electric energy and demand savings. For detailed program information, visit SWEPCO.com/Save.
SWEPCO serves 530,000 customers in western Arkansas, northwest and central Louisiana, northeast Texas and the Texas Panhandle. SWEPCO's headquarters are in Shreveport, La. News releases and other information about SWEPCO can be found at www.SWEPCO.com. SWEPCO is a unit of American Electric Power, one of the largest electric utilities in the United States, delivering electricity to nearly 5.4 million customers in 11 states.
Media Contact:
Karen E. Wissing
Corporate Communications
318-272-2984
For more information: