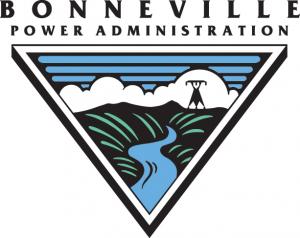 Bonneville Power Administration


From farm land to wetland: A tidal marsh returns to life after 120 years
---
July 18, 2017
After spending more than a century as a working dairy farm, 200 acres of vacant pasture near Astoria, Oregon is returning to its natural environment as a wetland for endangered salmon, steelhead and other fish and wildlife. Located at the confluence of the Wallooskee and Youngs rivers, the restoration project is a joint venture between BPA and the Cowlitz Indian Tribe.
Wetland restoration projects such as Wallooskee-Youngs are critical for fish survival because they provide food and refuge for young salmon and steelhead as they transition to life in the ocean. In addition, scientists estimate as much as 70 to 80 percent of the Lower Columbia River Estuary has been lost to development over the past 150 years, making Wallooskee-Youngs even more valuable.
"It's incredibly gratifying to see the reactivation of this wetland that has been dormant for nearly 120 years," says Jason Karnezis, estuary lead for BPA's Environment, Fish and Wildlife program. "We believe this site has the potential to provide some of the best habitat for juvenile salmon in the entire estuary."
The initial ground work on the project began two years ago when construction crews built five tidal inlets that now run throughout the main site. But it wasn't until late June, after crews breached a century-old levee in five locations, that tidewater from Youngs Bay began flooding the land once again.
"This project will benefit both the ecosystem and the greater community for years to come," says Rudy Salakory, aquatic habitat restoration program manager for the Cowlitz Indian Tribe. "Our hope is, that one day soon, members of the tribes will be able to harvest first foods and hold tribal ceremonies at the Wallooskee-Youngs site."
According to Salakory, in time, seeds from native vegetation that were dormant for years will sprout and overtake the non-native pasture grass, creating off-channel resting and rearing opportunities for young fish, birds and other wildlife.
Project construction also includes a new road that allows BPA crews access for maintenance of two transmission towers on the property. The specially designed road is made out of boat ramp material and is able to withstand daily tidal inundation.
BPA ratepayers are paying for the site's restoration and will also purchase the completed project as mitigation for the construction and operation of hydroelectric dams on the Columbia and Snake rivers. The Cowlitz Indian Tribe will hold title to the land and be responsible for stewardship. A conservation easement protects the land from development. 
For more information:
Organization:
Bonneville Power Administration

Address:
905 NE Eleventh Ave
Portland, Oregon
United States, 97208-3621
www.bpa.gov
Tel: 503-230-3000