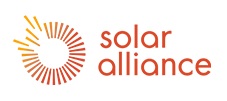 Solar Alliance Energy Inc.


Solar Alliance Provides Additional Information on Tennessee Acquisition LOI
---
July 12, 2017
Solar Alliance Energy Inc. ('Solar Alliance') or (the 'Company') (TSX VENTURE: SAN) (OTC: SAENF) is pleased to provide additional information regarding the potential revenue from the pipeline of projects associated with the Letter of Intent ("LOI") signed with Thompson Machinery Commerce Corporation ("Thompson Machinery") to acquire Aries Solar, LLC ("Aries"). Pursuant to the LOI, announced July 10, 2017, Solar Alliance will acquire all of the assets of Aries, including a pipeline of commercial projects. The Aries team consists of experienced commercial solar project developers and technical staff that will enhance Solar Alliance's ability to increase commercial project deal flow across the Company's operations in California, the Northeast U.S. and the Southeast U.S.
There are 45 projects at various stages including prospecting, proposal, and contract negotiations. The total potential revenue from all projects if built is approximately US $18,838,000. The potential net profit that may be derived from the projects if built is approximately US $3,790,000. The Company anticipates the projects in the pipeline will be financed through a variety of third party mechanisms that will provide funding for equipment and other costs of goods. Solar Alliance will be required to cover payroll costs associated with the new Aries team once the acquisition is complete, however, the Company does not anticipate a material funding requirement to move the projects through the various development stages to installation. Under the terms of the LOI, the purchase price for 100% of Aries Solar, LLC is a contingent payment of US $1,000,000. Solar Alliance will allocate 20% of net income from the current Aries project pipeline to Thompson Machinery until such time as the contingent payment is fulfilled. Commercial projects signed after the acquisition are not subject to the net income allocation described above. There is no guarantee that all of the projects in the pipeline will reach the installation stage.
Aries is an established turn-key commercial solar energy solution provider with industry experts that focus on engineering, procurement, and construction needs. Aries is licensed to operate in four Southeast U.S. states and collectively their professionals have installed 5 megawatts of solar, including several high-profile installations.
Further details regarding the acquisition will be announced when a definitive Transaction Agreement is reached with the Seller. Completion of the proposed Transaction Agreement remains subject to the satisfaction of a number of conditions precedent, including further due diligence and required TSX Venture Exchange approval.
Jason Bak, Chairman and CEO
About Solar Alliance Energy Inc. (www.solaralliance.com)
Solar Alliance is a sales, marketing and development company focused on residential, commercial and industrial solar installations. Since we were founded in 2003, we have developed wind and solar projects that provide enough electricity to power 150,000 homes. Solar Alliance is committed to an exceptional customer experience, effective marketing campaigns and superior lead generation in order to drive sales and generate value for shareholders. Our passion is improving life through ingenuity, simplicity and freedom of choice. We make solar simple and our goal is to install solar on every available rooftop in America.
Statements in this news release, other than purely historical information, including statements relating to the Company's future plans and objectives or expected results, constitute Forward-looking statements. The words "would", "will", "expected" and "estimated" or other similar words and phrases are intended to identify forward-looking information. Forward-looking information is subject to known and unknown risks, uncertainties and other factors that may cause the Company's actual results, level of activity, performance or achievements to be materially different than those expressed or implied by such forward-looking information. Such factors include, but are not limited to: uncertainties related to the ability to raise sufficient capital, changes in economic conditions or financial markets, litigation, legislative or other judicial, regulatory and political competitive developments and technological or operational difficulties. Consequently, actual results may vary materially from those described in the forward-looking statements.
"Neither TSX Venture Exchange nor its Regulation Services Provider (as that term is defined in the policies of the TSX Venture Exchange) accepts responsibility for the adequacy or accuracy of this release."
Contact Information
Solar Alliance Investor Relations
Spyros Karellas
Pinnacle Capital Markets
(416) 433-5696
spyros@pinnaclecapitalmarkets.ca
For more information: