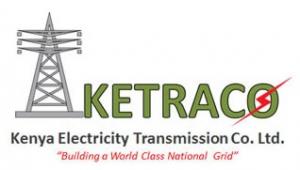 Kenya Electricity Transmission Co. Ltd.


KETRACO Projects Suffer Setbacks Due to Vandalism
---
July 6, 2017
Five suspects were arraigned in Kajiado Magistrate's Court today (6/28) charged with possession of vandalized tower members stolen from the Mombasa-Nairobi Transmission Line Project from the Mashuru area of Kajiado County.
The six suspects (Kingoo Masai, Meshack Olasheri, Felix Kanute Ochieng, Alex Ngomo Kyalo, Cosmas Kilonzo and Eunice Bahati) were arrested during an operation conducted on 26th June, 2016 by OCS Mashuru and his team in the area around Kima Trading Centre at the border of Makueni and Kajiado Counties.
The stolen materials which were either whole or converted to ox-carts, bed and door frames, fencing posts were found in their homes or in welding workshops and were valued at Kshs. 4.5 million. All the suspects denied the charges and were released on a joint bond of Kshs. 1 million shillings. The case will be mentioned again on 12th July while hearing is expected to begin on 24th July, 2017.
The Mombasa-Nairobi Transmission Line Project has in the recent past suffered debilitating vandalism involving theft of conductors, steel members, insulators for overhead lines, bound coaxial, single core cables, as well as link boxes of copper for underground cables.
The continued theft is affecting the completion of the project which involves the construction of 29km of 220kV double circuit overhead transmission line from Rabai substation to Mariakani substation and about 163km of 400kV double circuit overhead transmission line from Mariakani substation to the Tsavo River as well as construction of 52km of 220kV double circuit overhead transmission line from Embakasi substation to Isinya substation and about 230km of 400kV double circuit overhead transmission line from Isinya substation to the Tsavo River. The project also has a 8km of 220kV underground cable from Embakasi substation to Nairobi National Park southern fence.
The vandalism which has heightened in the last two months continues to affect the completion dates of the project and delays the dream of achieving cheaper and more reliable electricity for Kenya.
The 482km 400/220kV Mombasa-Nairobi transmission line is the largest project of its kind to be implemented in Kenya and also in the region. It was conceived out of the need to increase transmission capacity between Mombasa and Nairobi as the existing capacity could not transmit extra load. This project is a Vision 2030 Medium Term Flagship project.
"We consider these acts as economic sabotage because they are costing the country tens of millions in materials but maybe hundreds of millions of shillings in lost benefits from the projects. For instance, when completed, this Mombasa-Nairobi project will enable cheaper geothermal electricity to get to the Coast Region for the first time. We estimate savings of over 300 million per month when diesel generators in Mombasa are displaced by geothermal generated power from Ol Karia", said FCPA Fernandes Barasa KETRACO's Managing Director.
The MD explained that when any part of the project materials is vandalized, the said part will usually need to be manufactured overseas because most of the electrical parts are not available off the shelf. The project has suffered numerous vandalism incidents despite enhanced security during construction.
Following on the recent pronouncements by President Uhuru Kenyatta that any vandalism on the SGR project should be treated as economic sabotage, KETRACO MD has requested security agents and members of the public to be vigilant and report any individuals or organizations that are involved in the illicit trade.
For more information: