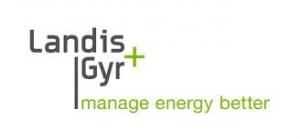 Landis+Gyr


Landis+Gyr signs major AMI Service contract with Caruna in Finland
---
June 28, 2017
Landis+Gyr has signed a contract on Metering as a Service with Caruna Oy, Finland's largest distribution system operator (DSO), and will be responsible for operating 650,000 smart metering points starting in Fall 2018. 
Landis+Gyr, the global leader in transforming how energy is delivered and managed, has a long track record as a smart meter solution provider and of offering managed services to utilities. With more than 15 million metering points in managed services in the U.S., the company is also proud to be a leading AMI service provider in Finland since 2002. Today, Landis+Gyr has taken an important step in extending its service business in Europe with the addition of Caruna's service operations.
Caruna has been a pioneer for smart metering implementation in Finland. The majority of its existing metering infrastructure was installed in 2014 and has since then operated under a managed service model. With their existing contract up for renewal, Caruna decided to evaluate their future service partner through a public tender. Landis+Gyr was rated highest in the process and was awarded the contract, which was signed on June 16, 2017 for a duration of six years with the option of an extension for an additional three years.
"We want to provide excellent service to our customers and strive to meet their needs today and in the future. Reliability of AMI operations is the basis for empowering our customers to follow their energy consumption and improve their energy efficiency," said Katriina Kalavainen, Head of Customer Relations at Caruna. "Landis+Gyr is a strong player in the energy industry with a full focus on AMI technology and services. We look forward to our collaboration and partnership over the coming years."
The service offering includes full operational responsibility of smart metering. Landis+Gyr will collect and manage hourly consumption and power quality data of 650,000 residential meters, fuel the data into Caruna's post processes, and manage alarms and remote switching. The service scope also covers management of data communications and activation of field work operations. Preparations for the takeover and integration of the current meter park into the Landis+Gyr service platform begins immediately. The transformation will be fully completed by Fall 2018 when Landis+Gyr will take over the responsibility for AMI operations.
"We are very pleased Caruna has awarded Landis+Gyr this contract. It demonstrates confidence in our capabilities as a future partner in the fast-evolving energy market. The contract underpins Landis+Gyr's strategy to expand its presence in Managed Services further," said Oliver Iltisberger, Executive Vice President EMEA, Landis+Gyr.
About Caruna Oy
Caruna is the largest company in Finland dedicated to the distribution of electricity. It provides power to 664,000 private and corporate customers in South, Southwest and West Finland, as well as in the city of Joensuu, the sub-region of Koillismaa, Lapland and Satakunta. Caruna employs approximately 270 employees and contracts directly 2,000 additional workers all over Finland. Caruna is investing heavily in the construction of a weatherproof network and, in addition, invests about EUR 200 million annually in the development of its electrical network. Caruna is owned by the Finnish employment pension companies Keva (12.5%) and Elo (7.5%) and by international investors in infrastructure, First State Investments (40%) and Borealis Infrastructure (40%). For more information: www.caruna.fi
About Landis+Gyr
Landis+Gyr is leading grid modernization across the globe with solutions for utilities that improve reliability, energy efficiency and consumer engagement. The company's comprehensive portfolio includes standards-based smart grid networks and intelligent devices, analytics and data management, renewable integration and energy storage. Landis+Gyr employs 5,700 people supporting customers in 31 countries. With sales exceeding US$1.5 billion, it operates as an independent growth platform of the Toshiba Corporation (TKY:6502) and is also 40% owned by the Innovation Network Corporation of Japan (INCJ). More information is available at www.landisgyr.eu.
Media Contact:
Oliver Williams
FTI Consulting
202-346-8811
Oliver.williams@fticonsulting.com
For more information:
Organization:
Landis+Gyr

Address:
6436 County Road 11
Pequot Lakes, Minnesota
United States, 56472
www.landisgyr.com