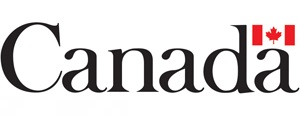 Atlantic Canada Opportunities Agency


Federal and Provincial Governments Support Companies Looking to Get Smart Grid Ready
---
June 28, 2017
The Smart Grid Innovation Network (SGIN) and Ignite Fredericton will join forces to provide funding to help small and medium-sized businesses in this region conduct smart grid research, development and testing to help increase their growth potential in this fast growing sector.  Supporting innovation and entrepreneurship leads to new businesses that provide exciting job prospects for Canadian workers, both today (6/27) and into the future. 
Matt DeCourcey, Member of Parliament for Fredericton, on behalf of the Honourable Navdeep Bains, Minister of Innovation, Science and Economic Development and Minister responsible for the Atlantic Canada Opportunities Agency (ACOA), and the Honourable Stephen Horsman, Deputy Premier, Province of New Brunswick joined Ignite Fredericton and SGIN officials today for this announcement. 
As a group, SGIN's mandate is to grow the burgeoning smart grid sector in New Brunswick and help technology vendors get their product smart grid ready by providing technical support, labs and field trials. Specifically, this two-year pilot project will provide funding so smart grid related companies can access the world-class testing labs at the University of New Brunswick (UNB), NB Power and Siemens Canada. 
The Government of Canada is providing Ignite Fredericton with a non-repayable contribution of $231,000 through ACOA's Business Development Program, while the Province of New Brunswick, through Opportunities New Brunswick, is providing $14,500 towards this pilot project called L.A.B. (Lab Access Benefits) Funding Project. 
This project demonstrates the Government of Canada's new approach to economic development through innovation. Over the next five years, all six regional development agencies, including ACOA, will invest a total of $1.5 billion to strengthen innovation capacity and economic growth in each region of the country.
Quotes

"The Government of Canada is working hard to position Canada as a global centre for innovation. That means making Canada a world leader in turning ideas into solutions, science into technologies, skills into middle-class jobs and start-up companies into global successes."
-  The Honourable Navdeep Bains, Minister of Innovation, Science and     Economic Development and Minister responsible for ACOA

"We are committed to fostering a region of innovators.  The Government of Canada's investment in this pilot project with the Smart Grid Innovation Network and Ignite Fredericton fits well into the overall federal government strategy to enhance SMEs research and development capacity to increase their growth and become significant employers of tomorrow."
-  Matt DeCourcey, Member of Parliament for Fredericton

"New Brunswick has a solid foundation for smart grid development with the work being done by Siemens, NB Power and the University of New Brunswick.  Investment in this project will help build on that foundation, spurring innovation and establishing the province as a global leader in smart grid innovation." 
-  Stephen Horsman, Deputy Premier, Province of New Brunswick

"Since Siemens Canada, partnering with NB Power and the University of New Brunswick, chose our province for their global smart grid development, we've become known as a leader in this space. We're pleased both levels of government are investing in this initiative that will strengthen our leadership position in making New Brunswick the epicentre for smart grid technology innovation."
-  Larry Shaw, CEO of Ignite Fredericton

"New energy technologies are critical for the integration of more renewable energy and electric transportation on the electricity grid. This initiative will help Atlantic companies access our world-class smart grid testing installations.  As a group, the Smart Grid Innovation Network (SGIN) intends to engage and mentor SME's, help them with their research and development, and offer access to testing lab facilities they need as they explore different power, technology and information systems and prepare themselves for successful entry into global markets."
-  David Beauvais, Innovation Officer, Smart Grid Innovation Network
Contacts
Ann Kenney
Senior Communications Officer
ACOA NB
Ann.kenney@canada.ca
506-452-3687 
Carolyn McCormack
Director Communications
Opportunities New Brunswick
Carolyn.mccormack@onbcanada.ca
506-444-4277 
Larry Shaw
Chief Executive Officer
Ignite Fredericton
Larry.shaw@knowledgepark.ca
506-444-4686 
Brent Staeben
Media Lead - Smart Grid Innovation Network (SGIN)
(and Director Business Development, NB Power)
506-471-3514
bstaeben@nbpower.com 
For more information: