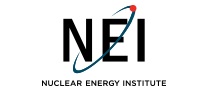 Nuclear Energy Institute


Senate Environment and Public Works Committee Weighs NRC Nominations
---
June 16, 2017
The U.S. Senate Committee on Environment and Public Works (EPW) held a confirmation hearing June 13 on the nominations of Annie Caputo and David Wright to the U.S. Nuclear Regulatory Commission and the renomination of NRC Chairman Kristine Svinicki.
If confirmed, the new nominees will fill the remaining seats on the NRC. Svinicki will be nominated to a five-year term expiring in 2022. Caputo and Wright will be nominated to the remainders of five-year terms. Caputo's term will expire in 2021 and Wright's in 2020.
Svinicki, whose current term expires June 30, is the most pressing of the three nominations. Her confirmation will allow the commission to maintain a quorum and continue to fulfill its regulatory duties. In an effort to meet this deadline, the committee approved Svinicki's nomination this morning. She now awaits a full Senate vote for final confirmation.
"We look forward to working with a full slate of commissioners at the NRC. Of utmost importance is maintaining a quorum by renominating Chairman Svinicki. We appreciate the committee holding a timely vote to help accomplish this," NEI Vice President of Governmental Affairs Beverly Marshall said.
Svinicki was appointed chairman of the NRC in January 2017 after serving as a commissioner since 2008. Before joining the NRC, she worked as a staff member in the Senate for more than 10 years, working on policies and initiatives in energy and national security. She also worked as a nuclear engineer at the U.S. Department of Energy.
Caputo is senior policy advisor for EPW Committee Chairman Sen. John Barrasso (R-Wyo.) and held this position for the previous chairman, Sen. James Inhofe (R-Okla.). Before being on staff in Congress, she worked for Exelon Corp.
Wright is president of Wright Directions LLC, a communications and consulting business. He was chairman of the South Carolina Public Service Commission and served as president of the National Association of Regulatory Utility Commissioners.
For Caputo and Wright, the next step is a confirmation vote from the EPW committee, which has not been scheduled yet. Then, they will face another vote on the Senate floor.
Archived webcasts of the confirmation hearing for all three NRC nominees and the committee vote for Svinicki's renomination are available on the committee's website.
For more information:
Organization:
Nuclear Energy Institute (NEI)

Address:
1776 I St NW
Washington, District of Columbia
United States, 20006-3708
www.nei.org
Tel: 202-739-8000