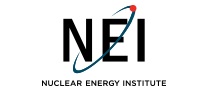 Nuclear Energy Institute


Efforts to Preserve Nuclear Plants Intensify as TMI Faces Closure
---
June 5, 2017
The nuclear energy industry continues to press states with at-risk nuclear plants to follow the lead of New York and Illinois in establishing measures to preserve the plants, as the list of prematurely shuttered plants continues to grow.
At an energy sector discussion in Chicago, Nuclear Energy Institute Senior Director of Policy Development Matt Crozat said markets need to provide fair compensation for plants that generate 60 percent of America's emissions-free electricity or they will lose not only the electricity they generate, but hundreds of well-paying jobs and millions of dollars in other economic benefits.
On May 31, the Energy and Manufacturing Competitiveness Partnership (EMCP) held a "sector study dialogue" on energy, hosted by Exelon Corp. in partnership with The Pennsylvania State University and Argonne National Laboratory. The EMCP is a program of the private-sector U.S. Council on Competitiveness, a diverse organization of corporate chief executives, university presidents, national lab directors, top labor leaders and others with a shared interest in America's competitiveness in international markets.
In a wide-ranging discussion on energy infrastructure, Crozat highlighted the value of public-private partnerships, such as the U.S. Department of Energy's Gateway for Accelerated Innovation in Nuclear (GAIN) initiative that is helping innovators prepare for the deployment of advanced technologies. NEI President and Chief Executive Officer Maria Korsnick discussed GAIN in a recent post on small modular reactors and advanced reactor technologies.
Crozat also called for continuing or even expanding DOE's Light Water Reactor Sustainability Program to maintain the current fleet of nuclear reactors to a potential 80 years of operations. "We must preserve existing nuclear plants, sustain our nuclear technology expertise and build versatile new reactors to support America's future," Crozat said.
Nuclear Plants Face Continued Economic Threats
The EMCP discussion came on the heels of Exelon's May 30 announcement that it will close the Three Mile Island Generating Station (TMI) in Pennsylvania in 2019, absent policy reforms. The plant, which employs 675 people, has not been profitable for several years, Exelon said.
Pennsylvania is second only to Illinois in its reliance on nuclear energy for electricity generation. Although nuclear plants generate 93 percent of Pennsylvania's emissions-free electricity, it is not included in the state's Alternative Energy Portfolio Standard (AEPS). Exelon has proposed amending the AEPS as one potential solution to preserve the state's nuclear plants, along with nuclear energy's $2 billion annual contribution to the state's economy and the 16,000 direct and indirect Pennsylvania jobs that nuclear energy provides. Other options to preserving the plants include establishing a zero-emission credit program, similar to the approach being implemented in Illinois and New York.
Explicit government policies are in place to support both the entry of solar and wind into the market and their continued operation. Yet similar measures for nuclear plants are controversial, Crozat said. He added that a close examination of federal energy incentives shows that nuclear energy receives the second smallest share of the pie.
A recent study by Management Information Services Inc. conducted for NEI found that between 1950 and 2016, 40 percent of all federal energy incentives went to the oil industry. These incentives were mainly in the form of favorable tax policy. Renewables received the second highest amount of federal incentives 16 percent of the total, also largely in the form of tax policy. The nuclear industry received only 8 percent of federal energy incentives, and zero in tax policy. Only geothermal received less, according to the report.
Only in the past year or so have governments begun to adopt explicit policies to recognize nuclear energy's value first in New York state and then in Illinois. Now other states, including Pennsylvania, Ohio, Connecticut and New Jersey are considering doing the same. Pennsylvania has formed a bicameral, bipartisan nuclear energy caucus to examine issues affecting the state's nuclear generating portfolio. In recent weeks, Ohio has held a series of hearings on similar matters. Nuclear energy advocates will hold a nuclear energy summit in Columbus on June 13.
Given the rapid pace of developments, the National Conference of State Legislatures released an update to its January report, "State Options to Keep Nuclear in the Energy Mix." The May addendum discusses recent developments in Connecticut, Illinois, New Jersey, Ohio, Pennsylvania and Washington, as well as the reactions from market operators.
For more information:
Organization:
Nuclear Energy Institute (NEI)

Address:
1776 I St NW
Washington, District of Columbia
United States, 20006-3708
www.nei.org
Tel: 202-739-8000