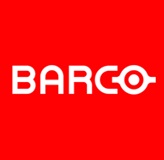 Barco


Singapore's leading control room Solution Provider Datumstruct partners with Barco to raise comfort and efficiency in control rooms
---
May 29, 2017
Network visualization expert Barco is delighted to see its Operator workspace solution (OpSpace) making inroads in control rooms around the world. Under the new agreement, Datumstruct will include Barco's OpSpace in their control centre design philosophy and product portfolio providing users with a healthier and more efficient environment to handle stressful operations
Datumstruct is one of Asia Pacific region most leading turnkey solutions provider with experiences in design, manufacturing and implementation of Command & Control Centre Solutions, Data Centre IT Infrastructure Solutions, Office Furniture Solutions and Bio Tech Solutions for various industries and agencies worldwide. Their aptitude spreads to a variety of industry sectors, majoring from Oil & Gas, Aviation, Security, Government, Transportation, Telecommunication, Energy and more. Datumstruct's Control Centre Design & Build has grown leaps and bounds and matured into providing a totality in control centre design philosophy in the region. 

Barco's OpSpace - a patent pending technology - is the first personal workspace that creates a single workstation - consisting of a number of displays on the operator's desk - for viewing, monitoring and interacting with multiple clients that reside on multiple networks with different security clearances or liability concerns. All relevant information can be consulted and manipulated within a single pixel space, with just one mouse and keyboard. This creates a very flexible approach to the operator's job allowing better situational overview, and therefore better decision-making

"Our focus has been on Holistic Control Center & Data Center Solutions where we incorporate our design with HFE analysis coupled with ergonomic considerations say for critical environment, we provide task & workload analysis ensuring the user a healthier and more efficient environment to handle stressful operations ", comments: Mr. Ken Low, Managing Director of Datumstruct  (CFS) Pte Ltd. When we discovered Barco's OpSpace we were really impressed as it is the first operator workspace solution that is tailored to the operator and provides an intuitive user interface, one pixel space integrating all information, secure access to any application and much more.
Work more focused, more comfortably and more intuitively

"Barco developed OpSpace to make life easier for control room operators and help them raise their productivity. The enthusiastic feedback of OpSpace proves that OpSpace meets a real market need," comments Mark Bultinck, VP APAC at Barco. "We are excited about this new partnership as it enables Barco to better service the market with a new platform that is designed to streamline the busy workday of control room operators, allowing them to work in a more focused, comfortable and intuitive way."
 
About Datumstruct Pte Ltd
Established in 1999, Datumstruct is one of Asia Pacific region most leading Solution Provider in Command & Control Centre solutions, Data Centre IT Infrastructure Solutions, Office Furniture Solutions & Bio Tech Solutions. With Head Quarter in Singapore, we currently have regional offices in Malaysia, Indonesia, Philippines, Thailand, Myanmar, Middle East, Hong Kong and China - supporting a strong network of resellers, partners and end customers.

About Barco
Barco, a global technology company, designs and develops visualization products for a variety of selected professional markets. Barco has its own facilities for Sales & Marketing, Customer Support, R&D and Manufacturing in Europe, North America and Asia Pacific. Barco (NYSE Euronext Brussels: BAR) is active in more than 90 countries with about 3,300 employees worldwide. Barco posted sales of 1.029 billion euros in 2015.
Contact
Vickie Yueh
Press & PR contact APAC & GRC
Barco nv
Telephone +886 2 8771 0228
vickie.yueh@barco.com
Stephanie Vlegels
Press & PR contact EMEA
Barco nv
Telephone +32 56 36 81 66
stephanie.vlegels@barco.com
Tyler West
Corporate Marketing Director, North America
Barco nv
Telephone +1 678-512-6107
tyler.west@barco.com
For more information: