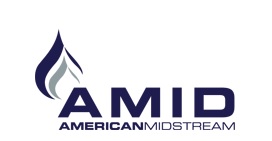 American Midstream Partners, LP


American Midstream Partners Announces Upsizing of Revolving Credit Facility to $900 Million; Over $275 Million of Available Liquidity
---
March 21, 2017
American Midstream Partners, LP (NYSE: AMID) ("American Midstream" or "Partnership") announced that it has amended and upsized its secured revolving credit facility (the "Amended Credit Facility") from $750 million to $900 million. The Amended Credit Facility also provides an accordion feature allowing for an additional $200 million of capacity, subject to customary terms and conditions, resulting in a maximum borrowing capacity of $1.1 billion.
The Amended Credit Facility has a maturity date of September 5, 2019. Borrowings under the Amended Credit Facility bear interest on the outstanding principal amount at a rate equal to LIBOR plus 2.00% - 3.25% for LIBOR-based loans and base rate plus 1.00% - 2.25% for base-rate loans.
Concurrent with upsizing the revolving credit facility, the Partnership released it's $300 million 8.50% senior unsecured notes from escrow. Proceeds from the issuance were used to pay off JP Energy Partners, LP revolving credit facility and paydown outstanding borrowings on American Midstream's revolving credit facility. Though these transactions, American Midstream now has over $275 million in available liquidity. On a Pro Forma basis, as of December 31, 2016, the Partnership had a leverage ratio of approximately 4.0 times.
Click here to read the full press release.
For more information: