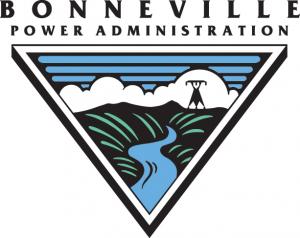 Bonneville Power Administration


Ashe-Marion emergency work offers human cargo, Sno-Cats and safety moments
---
March 17, 2017
While most BPA employees consider a plane, train or automobile to reach their place of work, our Transmission Line Maintenance crews add hiking, aerial buckets, Sno-Cats and helicopters to the list. But no matter the mode of transportation, BPA crews always make it to their final destination to ensure we keep the lights on.
Among their latest hard-to-reach job sites was the Ashe-Marion No.2 transmission line above Blister Creek near Oregon's Bagby Hot Springs.
While snowflakes piled upon an existing 4 feet of powder, the Salem TLM crew cut and cleared fallen trees from the access road and drove Sno-Cats several miles into Mt. Hood National Forest.
Their investigation found damage to hardware and broken sub conductor spanning 1,800 feet. Detached, loose conductor from the top phase had fallen and had wrapped itself around the lower conductor. The entanglement was the result of implosive sleeves, a device that holds together steel conductor that is wrapped in aluminum.

The safeties that were installed by the human external cargo crew allowed BPA to put a spacer cart on the wire without worry of the remaining sleeves, which look like football-shaped aluminum fittings, breaking.  
"After consulting with BPA engineering and technical services, we determined it was unsafe to work from the conductor until the remaining sleeves were secured and made safe," says Foreman III Nate Ward, TLM Salem.

By using a combination of bolted grips, blocks and hoists, BPA technical services and crew could keep the damaged sleeves from failing. To reach the line, suspended above a stream and at heights too tall for a bucket truck, the agency called on contractors from MYR Group to use a helicopter fitted with human external cargo equipment.
The HEC equipment allows trained linemen to ride a two-seat invention that is reminiscent of a ski chairlift allowing workers to hover inches from the line to replace the sleeves.
Once the sleeve safeties were in place, TLM Ross, Chehalis, Olympia and The Dalles joined the Salem crews with the help of a BPA helicopter to place a spacer cart, a means of moving along conductor. BPA linemen rappelled from the cart to reach the bottom conductor and used wire cutters to remove the pieces knotted by the fallen line.

Click here to read the full press release.
For more information:
Organization:
Bonneville Power Administration

Address:
905 NE Eleventh Ave
Portland, Oregon
United States, 97208-3621
www.bpa.gov
Tel: 503-230-3000