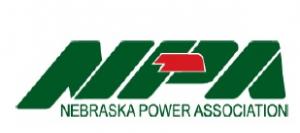 Nebraska Power Association


State utilities say legislation is unnecessary
---
February 17, 2017
Member utilities of the Nebraska Power Association, alongside many stakeholders, gathered for a news conference in the Nebraska State Capitol to denounce two bills LB 657 and LB 660 prior to the Natural Resources Committee hearing. Public utilities, city administrators, customers, environmental groups and other interested parties all testified in opposition to the two bills.
Opponents said both bills would create a costly, cumbersome and unnecessary regulatory system in Nebraska with the cost borne by taxpayers.
"Because we were created for the communities we serve, public power focuses on providing affordable, reliable electricity to customers rather than profits to remote, out-of-state shareholders," said NPA Chair and Nebraska Rural Electric Association General Manager Troy Bredenkamp. "Nebraskans enjoy some of the lowest costs for electricity in the country, ranking 15th lowest in the nation for overall retail electric rates."
LB 657 would adopt the Retail Electricity Transparency Act, requiring retail electric suppliers to unbundle retail electric rates on or before July 1, 2018. The bill specifies several line items electric bills could include, but NPA points out that several of the items listed are difficult to understand or poorly defined.
Bredenkamp said unbundling a bill would tell customers that a change in an energy charge occurred, but not why it occurred. Public power utilizes a variety of communications to help customers understand what is impacting rate changes, including public meetings, open houses, bill stuffers, brochures and websites, not to mention face-to-face discussions.
"One of the most important attributes of public power is local control the ability for customers to interact with their local utility and its governing body in developing utility policies and practices that work for the community," said Bredenkamp. "If customers want more detailed billing, this discussion should occur between customers and their local utility."
Electric utilities across the state would incur significant costs to either upgrade, or in many cases replace, billing systems in order to provide the unbundling required by LB 657.
LB 660 would adopt the Nebraska Retail Electricity Choice Act, which would provide retail choice in the state and allow private electric suppliers to serve retail customers.
NPA said the bill lacks significant detail and instead directs the Nebraska Public Service Commission to hold public hearings and adopt the rules and regulations necessary to implement retail choice by July 1, 2018. 
Kevin Wailes, CEO of Lincoln Electric System, said it would be improper for the Legislature to give the Nebraska Public Service Commission a "blank sheet of paper" to develop a retail choice program, especially since the PSC has limited experience with the electric industry in Nebraska.
The costs required to implement LB 660 could be hundreds of millions of dollars or more depending on how transitional and stranded costs might be addressed, an expense that will be paid for by Nebraska taxpayers, Wailes added.
"Public power works closely with our customers and the communities we serve," said Nebraska Public Power District President and CEO Pat Pope. "Competitive rates are important to our customers. NPPD's economic development rate played a significant role attracting Monolith Materials from Redwood City, California. They chose Nebraska and NPPD because of our exceptional energy infrastructure,' economic development rate, business model and innovation." 
About one third of states have adopted retail electric choice, predominantly high-cost states. However, retail choice has not effectively lowered electric rates in those states. For example, Nebraska residential rates are currently 31 percent below the average residential rate of the retail choice states, and according to a report by Wisconsin-based Christensen Associates Energy Consulting, eight states have suspended, rescinded or reduced the customers with access to retail choice. No state has required retail choice of its public power or consumer-owned electric utilities.
"Not only would the regulatory costs of this bill add to the tax burden of Nebraskans, this bill would also deter additional generation investment by the public power utilities, especially renewable energy generation," said Wailes. "Utilities would be reluctant to make new investment with no assurance that there would be a consistent customer base to cover the costs."
Seems like a solution in search of a problem, Wailes said.
Nebraska's public power industry formed the Nebraska Power Association in 1980 to address industry-wide concerns and interests. This voluntary organization represents all segments of the power industry including municipalities, public power districts, public power and irrigation districts, and cooperatives engaged in generation, transmission or distribution of electric energy in the state.
For more information:
Organization:
Nebraska Power Association
http://www.nepower.org/

Contact:
Rachel Barth, Communications Specialist
Lincoln Electric System Media Line
Tel: 402-540-0306