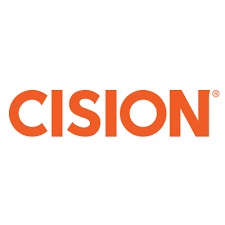 Account Executive - Agency Sales
Organization : Cision Canada
Location: Canada, Ontario, Toronto
End of contest: October 17, 2017
Type (Full time / Part time): Full time
Description
Urgent need for an Agency Sales Consultant in our downtown office!
The Account Executive for Agencies provides a high level of service to Communication (Public Relations, Investor Relation and Marketing) Agencies by growing our relationships, partnerships and revenue. The Account Executive will be responsible for maintaining and building strong partners relationships and for growing an existing assigned territory through right selling the company's portfolio of services to existing clients and closing new opportunities with a target list of agencies.
Requirements
Education/Experience
Minimum 3-4 years of experience either selling to or working in a Communication (PR, IR or Marketing) Agency
Bachelor's Degree or equivalent work experience is required
Experience communicating and selling a service.
Proven track record of highly effective sales techniques through the phone, email and in-person sales resulting in consistently exceeding sales objectives
A good business sense-is able to analyze a client's business, understand the financial metrics, and demonstrate to clients the cost/benefit of the service offering
Strong problem solving and analytical skills.
Experience selling services.
Technical Skills
Strong computer skills, knowledge of Salesforce
Knowledge of social media environment
Cision Canada offers paid training, a competitive salary, a wide range of employee bene ts, and an opportunity for growth in a highly motivated news environment.
Think you've got what it takes? Apply today!
Contact
Cision Canada
88 Queens Quay W., Suite 3000
Toronto
Ontario Canada
www.cision.ca
Other relevant information
Cision Canada is committed to providing equal opportunity to quali ed individuals looking to join the organization. We will provide accommodation to applicants with disabilities at any stage of the process, and applicants are asked to make their needs known