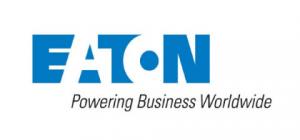 Director- Global Communications, Industrial Sector
Organization : Eaton
Location: États-Unis, Ohio, Cleveland
End of contest: October 9, 2017
Type (Full time / Part time): Full time
Description
Provides strategic and tactical communications counsel to the senior leadership including the business presidents, functional leaders and business com
Sets strategic objectives and directs policies and programs for communications activities in the sector, including brand and identity management, media relations, crisis communications, marketing programs and communications. Interfaces with the Corporate Communications team to build functional excellence and ensure consistency in practices, programs and measurement. Ensures alignment of sector-level PR and media relations plans with overall Eatonstrategies and objectives and business plans in the hydraulics, aerospace and vehicle groups. Leads the development and execution of acquisition communication plans through effective coordination among the corporate, business, region and country teams. Counsels plant, regional and senior leadershipto integrate communications strategies and tactics into business programs and initiatives.
Requirements
Qualifications
Bachelor Degree in journalism, communications, marketing or English; Master's degree preferred
Minimum 15 years' experience in communications leadership roles in a corporation or PR agency setting. Management of people experience preferred
Proven track record of successfully establishing and managing communications programs
Strategic thinker and planner, able to lead and engage in planning processes, establish priorities and evaluate results
Substantial and demonstrated experience working directly with executive leaders. Executive presence, confidence and credibility.
Expertise in employee communications, social media strategies, thought leadership activities, public and community relations, speech writing, media relations, issues management, digital marketing communications, and event management.
Superior written and verbal communication skills with the ability to articulate strategies and messages clearly and concisely.
Must be a self-starter, with energy and enthusiasm.
Track record of effective strategic planning, managing and developing high performance teams, multi-tasking, organizational skills and attention to detail.
Requisition ID: 036278
Contact
Eaton
1000 Eaton Boulevard
Cleveland
Ohio United States
www.eaton.com
Other relevant information
Eaton is a power management company with 2016 sales of $19.7 billion. We provide energy-efficient solutions that help our customers effectively manage electrical, hydraulic and mechanical power more efficiently, safely and sustainably. Eaton is dedicated to improving the quality of life and the environment through the use of power management technologies and services. Eaton has approximately 95,000 employees and sells products to customers in more than 175 countries. For more information, visit Eaton.com. At Eaton we see things differently. We see opportunities to innovate, go above and beyond, and we work hard because what we do reflects who we are. If you see things differently - if you're determined, motivated and focused on improving the world around you - then it's time to see where a career at Eaton can take you. For more information visit www. Eaton.com/careers.