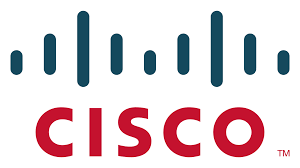 Technical Soultions Architect
Organization : Cisco
Location: United States, Illinois, Chicago
End of contest: July 4, 2017
Type (Full time / Part time): Full time
Description
Cisco is always looking to identify talented people. If you are reading this posting then we may not have an open job right now, however it is highly likely we will in the future. If you are interested in working for Cisco in this capacity then please submit your details and CV or resume against this requisition so that when a suitable vacancy arises a Cisco representative can contact you directly.
What You'll Do
Be a part of a transformative team supporting Enterprise accounts. The team is seeking someone in Cisco's Global Enterprise North East Operation to work with our customers to help them solve their technology challenges and meet their objectives by leveraging our solution portfolio.

Who You'll Work With
The pre-sales role reports to the Systems Engineering Manager for the Enterprise East Operations. S/he will be part of a team of Systems Engineers that provide technical oversight and design guidance as we work with customers to position solutions from our different technology sets.
As the technical leader of a sales team that consists of a Systems Engineer and an Account Manager, you will partner with the Account Manager to effectively support your customer base and successfully position products and services that meet both the objectives of your customers and the objectives of the company."
Requirements
Who You Are
Experienced professional with 7 years related experience.

Typically requires BS/BA (EE/CS) or equivalent. CCIE certifications is preferred and highly desired.

In depth knowledge of at least one of the following areas, with broad experience in multiple categories highly desired. (Data Center Switching, Campus Switching, Wireless,

Collaboration,

Security).

Excellent written and communications skills.

Listening and presentation skills.

Ability to work effectively, add value as a team member and assume a leadership role for the team.

Demonstrated technical knowledge and consultative skills.
Job ID 1204230
Contact
Cisco
170 West Tasman Drive
San Jose
California United States
www.cisco.com
Other relevant information
Why Cisco
We connect everything: people, processes, data, and things. We innovate everywhere, taking bold risks to shape the technologies that give us smart cities, connected cars, and handheld hospitals. And we do it in style with unique personalities who aren't afraid to change the way the world works, lives, plays and learns.

We are thought leaders, tech geeks, pop culture aficionados, and we even have a few purple haired rock stars. We celebrate the creativity and diversity that fuels our innovation. We are dreamers and we are doers.