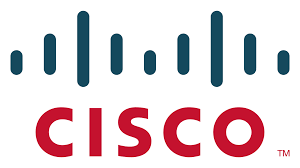 Client Services Executive - Cross Architecture
Organization : Cisco
Location: United States, North Carolina,
End of contest: July 4, 2017
Type (Full time / Part time): Full time
Description
This is a Client Solution Executive is a sales pursuit leadership role for large complex transformational solution pursuits in the solution areas of CMS, Life Cycle Managed Services, Cloud, and XaaS utility models.
Manage all aspects of the pursuit, which is opportunity specific and requiring unique XaaS and/or Managed Product capabilities.

Pursuit Leaders meet with customer executives and partners with account teams to define pursuit success metrics, solutions, and models.

Manage opportunity and/or account specific financial performance as part of overall pursuit process to ensure project/program viability and profitability

Present business cases, commercial models, and architectural solutions to Segment Leaders in partnership with local account teams.

Develop commercial models and architectural solutions as they exist within current Cisco infrastructure

Drive Cisco growth by communicating need for net new models and solutions that do not exist

Manage the service transition process into AS PDI, CMS Operations , and AS Service Delivery Executives.

Lead the definition and creation of deliver terms and conditions, SLA's, and solution performance

Navigating Cisco Legal, Operations, Finance and Executive business priorities

Escalating internally for Executive, Business Unit, Segment Leader, Account Team alignment to customer business objectives

Identify and collaborate to resolve business risks and gaps of Cisco business models with cross functional organization

Plan and prioritize opportunity and account engagement leveraging LCD Engagement Criteria
Requirements
Who You'll Work With
This role is requires leadership across service strategy, service design, commercial framework options and heavy command and control of service operations across all areas of Cisco services.

Who You Are
Bachelor's degree in relevant field with 8+ years of service management experience.

Must have a detailed understanding of the end to end service management life cycle.

Experience in introducing new or transitioning existing services into a diverse production environment.

Strong track record of delivery to time, cost and quality measurements.

ITIL v3 certification or proven ITSM experience is required.

Proven track record in a leadership role of achieving business objectives on a cross functional basis in a rapidly changing environment.

Excellent operational, programming and presentation skills and strong interpersonal and negotiation skills.

Ability to translate customer and project delivery requirements into service specifications understanding resource, risk and budgetary requirements.

Working knowledge of service design principles

Highly developed planning skills

Solid relationships building skills
JOB ID 1205050
Contact
Cisco
170 West Tasman Drive
San Jose
California United States
www.cisco.com
Other relevant information
Why Cisco
We connect everything: people, processes, data, and things. We innovate everywhere, taking bold risks to shape the technologies that give us smart cities, connected cars, and handheld hospitals. And we do it in style with unique personalities who aren't afraid to change the way the world works, lives, plays and learns. 

We are thought leaders, tech geeks, pop culture aficionados, and we even have a few purple haired rock stars. We celebrate the creativity and diversity that fuels our innovation. We are dreamers and we are doers.